Tired Of Living On Autopilot? Create A Life of Purpose With These 10 Mindfulness Affirmations!
What is the difference between living and existing?
I like to ask this question often to our Facebook community because many of us go through our days on autopilot - without fully living.
And the simple act of thinking about the answer to this question puts you in a state of mindfulness and awareness.
We often get so caught up in simply existing - in thinking about how busy we are, emails and messages we have to return, distractions from social media, and the dreams we're putting off because of fear or uncertainty .
That it can be easy to forget to experience life in its purest form and without judgment.
When was the last time you sat outside to simply contemplate your surroundings, see the colors, feel the sunshine on your face, smell the flowers, or feel your clothes against your skin?
Can you remember being fully aware, harnessing the power of your mind to be in a complete state of mindfulness?
Did you know the more you practice it, you're able to recharge your mind and even find solutions to your everyday worries with more ease?
Creating a life of purpose and mindfulness can be very challenging these days, this is why I use positive affirmations to help keep me on track.

They remind you to truly experience life when you're too distracted by overwhelming thoughts.

I have put together 10 of the best mindfulness affirmations to help you appreciate every moment of your life: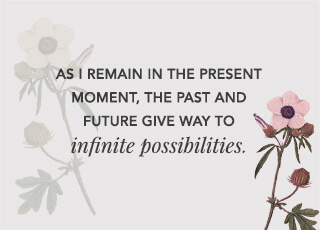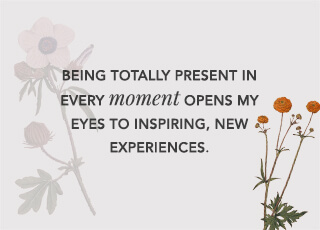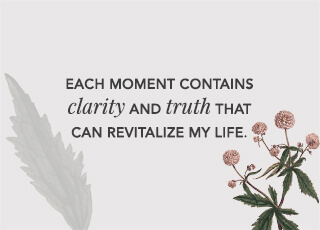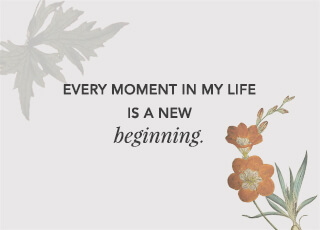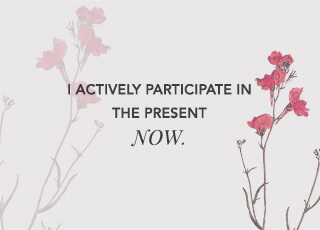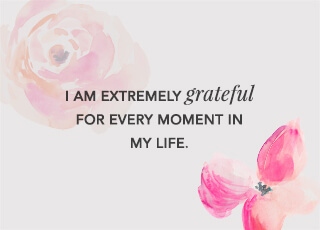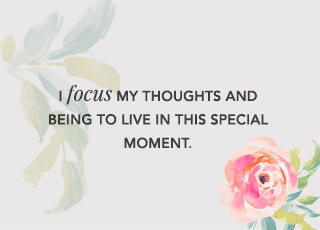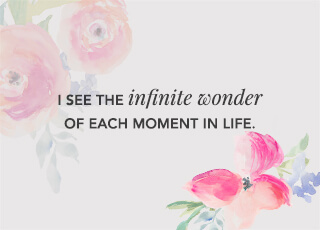 Did you know that mindfulness is actually what meditation really is?
See, many people think that having thoughts when you're trying to meditate is wrong but in reality, the goal is to get better at noticing your breath, your body, and your current experience.
Think of it as waking up from a dream. And when you train your mind to wake up from that dream more often, you actually enjoy an instant sense of relaxation and clarity when you're awake.

Even epiphanies start to emerge!

If this is something you'd like to experience without having to sit like a monk for hours, then try my Free Flow Energy Clearing System.
It's an immersive guided meditation audio specially designed to clear your energetic 'blueprint' of all blocks and negative charges. Since it's a guided meditation - absolutely no prior experience or skill is necessary.
You just sit down and relax a few times a week, and let the short 16-minute audio guide your mind on a liberating journey into the essence of you.
Go ahead and try it here, and stop waiting for your dreams to come true so you can finally enjoy true happiness!
And if you have other tips or affirmations on mindfulness that you love, please share them with our community!