Write For Us & Join The Tribe!
The Mind Movies blog is the one-stop online resource for your personal growth. With weekly posts about improving multiple areas of life, our readers find the practical, inspiring wisdom they need to move forward with their life in a positive and abundant way. We are a leader in teaching people how to use visualization and science-backed mind optimization techniques to reach success in all areas of their life.
If you want to be part of our movement, you can apply to become a contributor here.
Why You Should Write For Us
We have over 500,000 engaged and active subscribers, and over 320,000 likes on Facebook.
You will gain exposure to 485,000 unique pageviews per month (on average).
You will gain broad exposure over our social media channels, our website and our newsletter.
If you join our expert group of columnists, your articles will be showcased on our blog, and through all social media channels.
You will be featured among some of the leading experts, authors and educators in spirituality & personal growth, alongside Natalie Ledwell, Co-founder of Mind Movies.
You will get an author box with a short bio and your photo, linking to your website or any other page you want traffic to reach. Note: the link is not an affiliate link.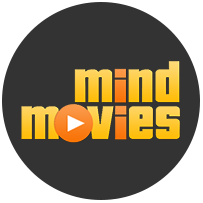 About Mind Movies
Mind Movies is passionate about enabling people to reach their greatest goals through the power of the Law of Attraction and other effective personal development modalities. Having touched the lives of more than 5.8 million people worldwide with their visualization software, Mind Movies continues to empower individuals with a goal of reaching more than 10 million people in the next few years.
Mind Movies began as a small idea to fulfill a large dream: Allow people the freedom to live the life they've imagined... and on their own terms. From digital vision boards, to guided meditations and subliminal audios, all the way to immersive, peak performance coaching programs, Mind Movies is one of the most popular personal growth movements on the planet. Alongside countless endorsements from personal growth gurus like Bob Proctor, John Assaraf, Bob Doyle, and Joe Vitale, the Mind Movies tribe has successfully manifested their dream of helping people to live better, more fulfilling lives, into reality.
About Natalie Ledwell
Natalie Ledwell is a founding member of the Association of Transformational Leaders (ATL SoCal), member of the Transformational Leadership Council (TLC), and The Evolutionary Business Council (EBC) whose main mission is to connect like-minded individuals, while making a greater and more meaningful impact in the world through empowering the lives of other people in their respective fields.
In her 2013 best-selling book "Never In Your Wildest Dreams", Natalie shares her own personal life struggles to inspire readers to overcome their limiting beliefs and step into the best version of themselves.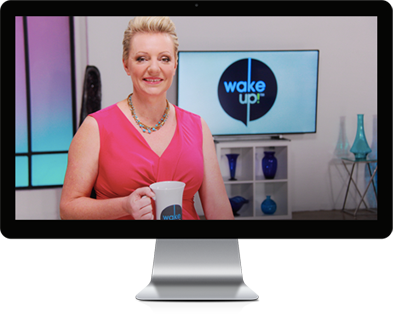 In 2015, Natalie starred as a host of "Wake Up! TV Show", which aired to 40 million households throughout the U.S. and included interviews with the most leading edge authors, trainers and educators in the world such as: Jack Canfield, Don Miguel Ruiz and Lisa Nichols.
Natalie is currently working on her brand new, groundbreaking program entitled "PD for Kids", a powerful children's curriculum designed to help our youth establish a strong foundation for the rest of their lives. This program is currently being taught to 10,000 children in the most poverty-stricken areas of Colombia, as well as in Dubai, Australia and in the U.S.
More About Natalie Ledwell here
Writing Guidelines
Keep it personal & use your unique tone

Draw from personal experience. The more personal your stories, feelings and emotions in your post, the more your post will resonate with the audience. Be real and be you!

Original/unpublished work

The article should be written by you and should not be published on your blog or anywhere else. In other words, the post you're writing for us will only be published on our blog. There should be no text copy nor pasted from other sources, unless of course you're quoting someone or providing a detailed reference.

Be inclusive & encourage engagement

Always try to include the reader in your post when writing your content and sharing personal stories. Keep in mind that our key demographic is a middle-aged woman who wants more out of her life, so make sure the stories you're describing and the advice you're giving appeal to her. ;-) Also, always encourage engagement. At the end of your post, ask a question or encourage the reader to post a comment with their thoughts on the information you've shared.

Provide practical information

As our blog description outlines, we offer practical tips & inspiration to our readers, so when writing your post, try to provide advice, step-by-step instructions or tips that our audience can apply in their everyday lives. If that is challenging due to the nature and format of the post, you could provide a tip at the end of the article.

Write a compelling title

Always write a compelling title based on a keyword provided by our blog coordinator. We respect the value SEO brings us and always try to provide our audience with what they're looking for to achieve personal transformations.

Keep self-promotion to the author box (at the end of each post)

Our readers will have a chance to get to know you better and jump to your website (or any other page you choose to send them to) in the "author box" below each post that you write for our blog. It will include your short bio, a link to your website and a photo of you.

Word count

Be sure to submit articles between 700 and 1,000 words as this is the average length of all our posts. Exceptions may be made but only with prior agreement.

References

Always use facts, research and backed-up science whenever you can and provide accurate references in footnotes.

Include images

We highly encourage the use of images inside your post as it increases engagement and scroll through rate, and you will also need to submit a main blog image which we will use as the blog index image at the top of your post.

Spread the word

After your article is published, make sure to spread the word! Post the link of the blog article on your social media accounts, send it to your friends and family, and even your email list!
Apply to become a contributor here
What to expect after submission
Please note that because of the number of submissions we receive, we are only able to respond to those we see as a potential fit.
We may reply with some questions or comments about the work. Sometimes changes may need to be made to better suit our audience.
We may edit and add images to your posts.
A submission is not a guarantee that your articles or videos will be published.
Requirements
An already established online presence in the form of a website.
A subscriber base either through social media or email sign-ups.
Expertise in a very specific niche or modality. Ex. Energy healing is a specialty, whereas "personal growth" is too broad.