Don't you just love the look on someone's face when they open up the most amazing holiday gift? Well, nothing says I care like the perfect gift for each and every person in your life. And guess what? You don't always have to spend a fortune during the holiday season. So whether you are shopping on a tight budget or looking for a few last-minute stocking stuffers, use this holiday gift guide to check off everyone on your list this year.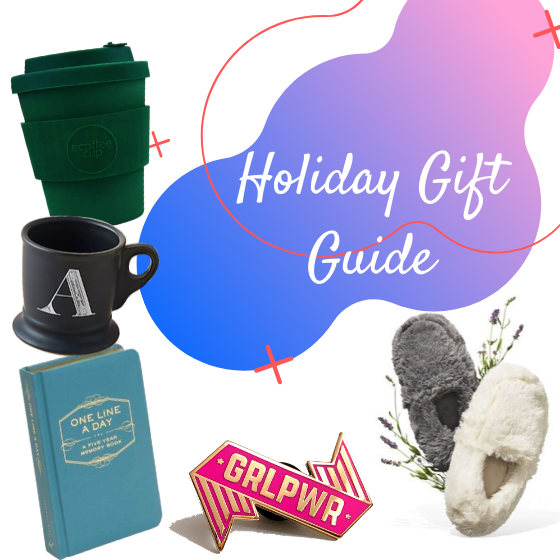 1. Insulated Socks
The holiday season is here, and that means cold Winter weather. So why not make a special someone in your life feel warm and fuzzy both inside and out with these thermal insulated socks. The thermal yarn and brushed inner lining will keep you warm as you snuggle on the couch or enjoy outdoor activities in the coldest weather.
You can get them on Amazon, starting at $11.99.

2. Warmies Slippers
And if socks aren't enough, try out these super plush Warmies Slippers that just made Oprah's Favorite Things for 2019 List! They are fully microwavable and include the soothing aroma of lavender, perfect for anyone's self-care needs.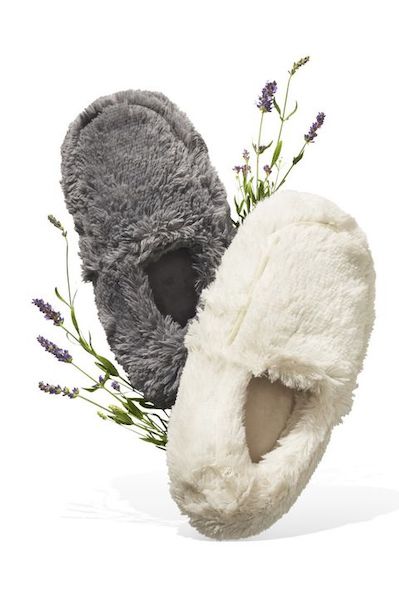 You can get them on Amazon, starting at $30.99.

3. Gratitude Journal
Share the attitude of gratitude with this 52-week guide that allows you to organize and reflect on everything from being thankful, to all of life's big wins. There is a spread for each week, along with check-ins to remind you of the simple joys in life and all the good days ahead.
You can get it on Amazon, starting around $6.99.

4. One Line A Day: 5-Year Memory Book
And if keeping a journal is not for everyone on your list, this 5-year memory book is an excellent alternative. Avoid the daunting task of journaling by opting to go for just one line a day. Reflect on change and progress over the span of 5 years by keeping track of your thoughts, moods, or just about anything you like.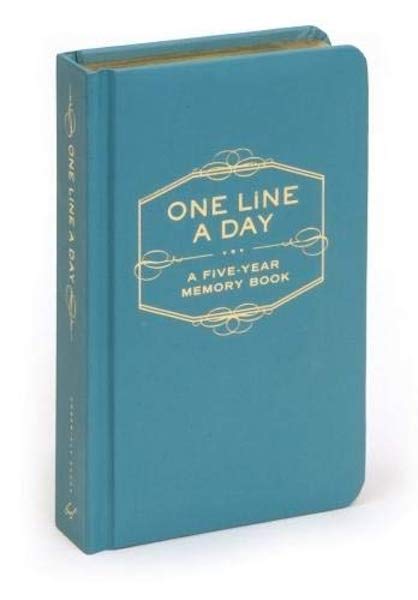 You can get it on Amazon, starting around $10.00.

5. Inflatable Lounger Air Sofa
Perfect for the beach, camping, outdoor festivals, and more, this nifty gift is for the adventurer in your life! One whisk through the air and this lounger sofa is instantly ready to go and comes with a carrying case for convenient storage.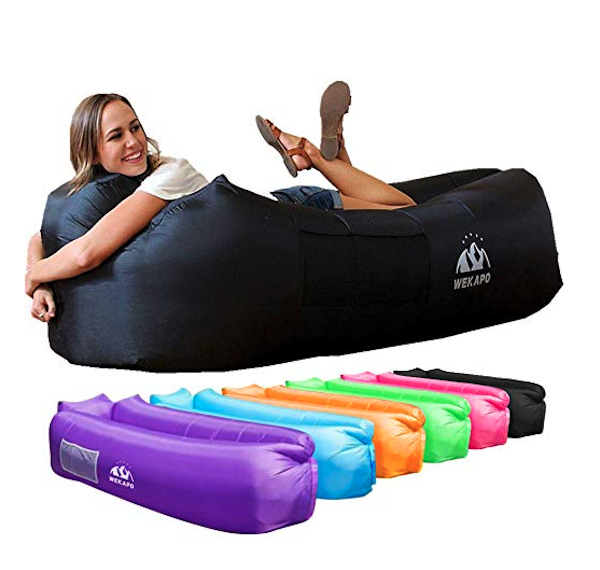 You can get it on Amazon, starting at $39.98.

6. Weighted Blanket
Ranging from 5 - 30lbs, experience the feeling of peace and serenity, as if you are being held in the warm embrace of a loved one under this organic cotton weighted blanket.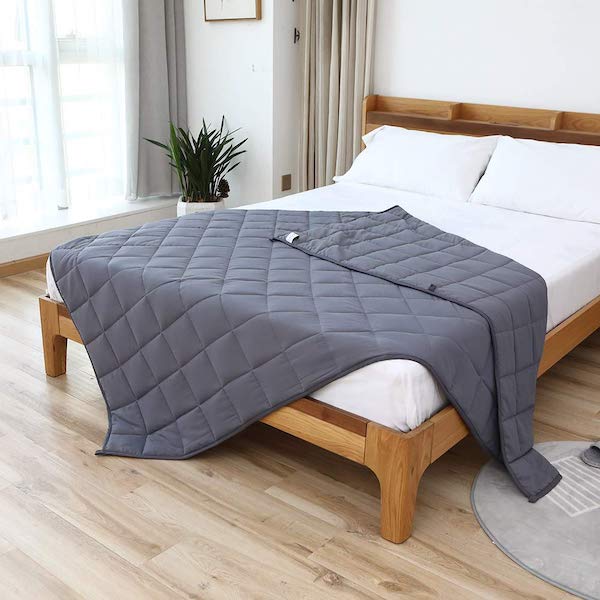 You can get them on Amazon, starting at $39.99.

7. Cold-Brew Coffee Maker
Tell your friends to say goodbye to standing in line for coffee every morning. With this kitchen staple, just add your coffee grounds to the infuser, fill the pitcher with water, and wake up the next morning with perfectly brewed cold brew coffee.
You can get it on Amazon, starting at $16.99.

8. Monogram Mug
You can't go wrong with these stylish monogram mugs that check off holiday shopping with a personal touch.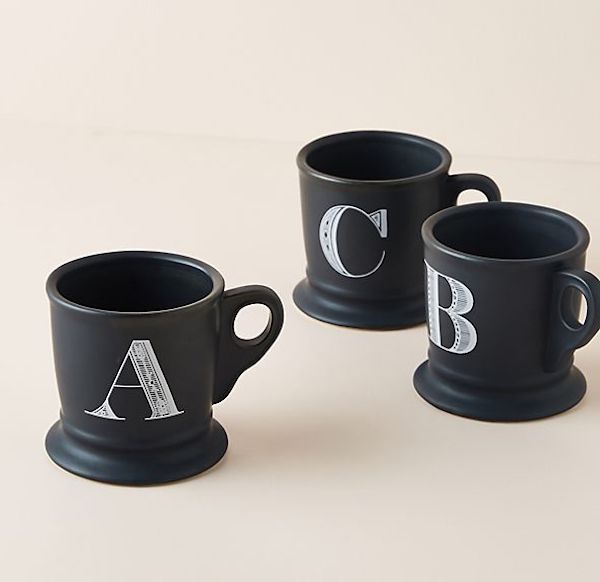 They are on sale at Anthropologie for $6.00.

9. 3D Sleep Mask
If those closest to you value sleep as much as you do, then this ultra-soft 3D sleep mask is going to keep the light away and bring on the Zzzz. It's perfect for at-home use or traveling and comes in a pack of two!
You can get them on Amazon, starting at $6.99.

10. Sphere Ice Molds
Perfect for the party planner in your life, they can now spice up the holiday drinks this year with these silicone sphere ice molds - they're just what the party has been missing!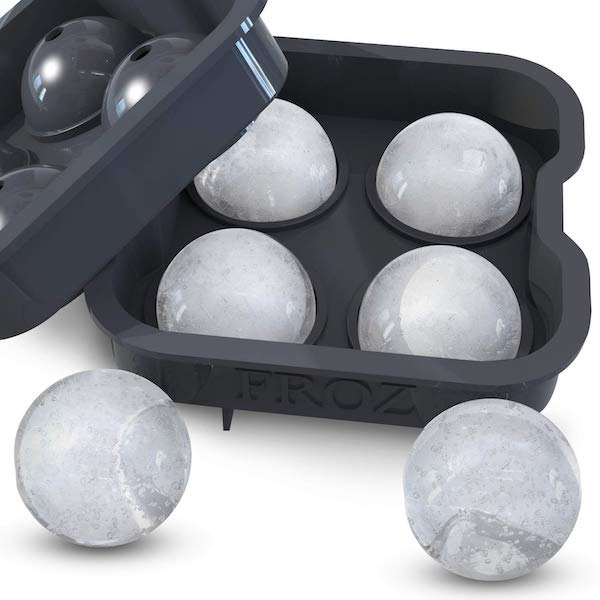 You can get it on Amazon, starting at $7.98.

11. Wearable Inspiration
Spreading love and good vibes are the driving force behind this feel-good collection of enamel pins and t-shirts from The Happy Project. Instantly spread happiness and bring a smile to someone's face with this awesome selection of wearable inspiration.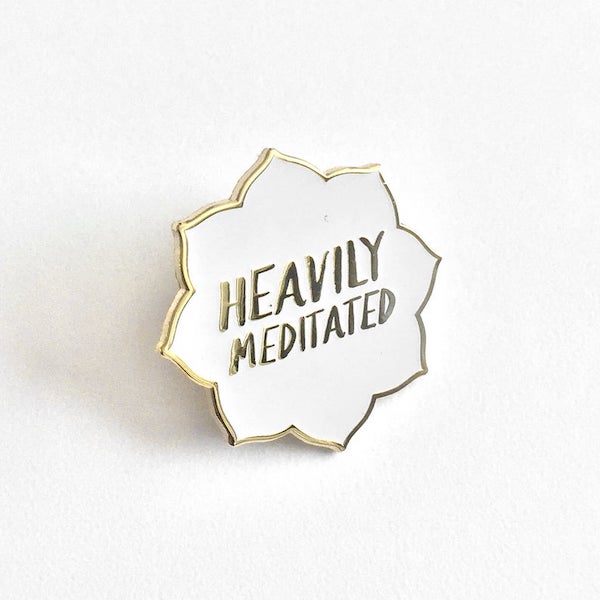 Shop the collection on Etsy, starting at $9.00.

12. Reusable E-Coffee Cup
Ready for another one of those gift ideas Oprah swears by? Well, for the coffee drinkers in your life, this reusable no-drip coffee cup is good if you're on the go and good for the planet. It's available in many different colors and sizes!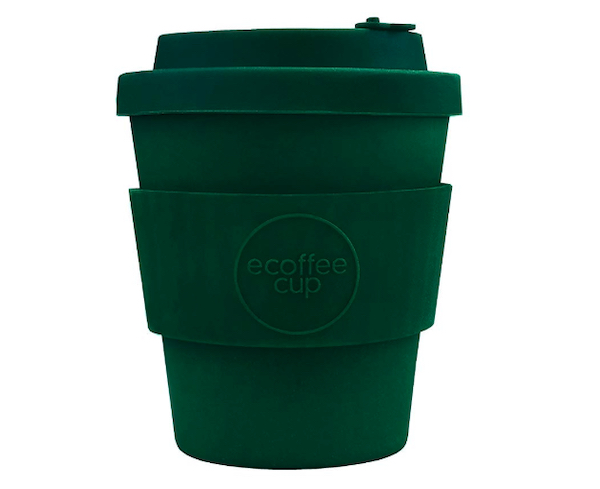 You can get it on Amazon, starting at $11.99.

13. Bathtub Caddy Tray
This is the kind of gift one doesn't realize they need until they actually receive it. Help a friend step up their self-care game with this all-in-one bathtub caddy to hold all of their bath time essentials!
You can get it on Amazon, starting at $29.97.

14. Brownie Skillet
Ahh…the delicious smell of warm, fresh-baked brownies straight out of the oven is something nobody can deny. That's why this all-in-one brownie skillet baking set is the sweetest gift to give this season.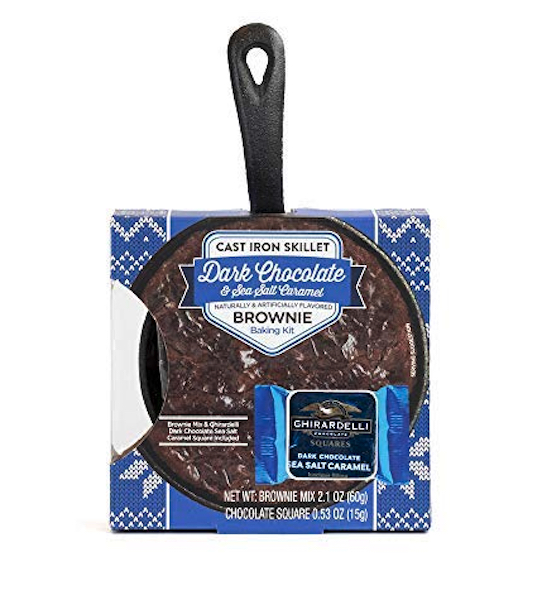 You can get it on Amazon, starting at $16.99.

15. Natural Sea Salt Sampler
For the aspiring chef in your life, this sea salt sampler pack sprinkles just the right amount of flavor onto any meal, including a variety of exotic flavors from around the world.
You can get it on Amazon, starting at $18.99.

16. Dream Decoder
For the dreamer in your life, this 60-pack of dream decoding cards will help anyone better interpret what's happening in the unconscious mind and improve self-awareness.
You can get them on Amazon, starting at $15.06.

17. Carry On Cocktail Kit
In the mood for a margarita? How about a gin & tonic? Well, tell the jet setter in your life that it's time for a drink, with this TSA- approved cocktail kit, perfect for any flight.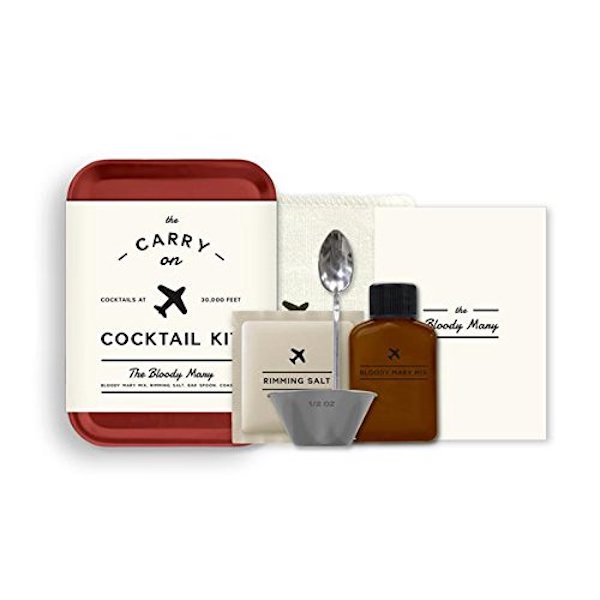 You can get it on Amazon, starting at $15.00.

18. Spark Ideas Box
For the creative type, the adventurer, the romantic, or the one looking for a spark of happiness, these "matches" come with unique prompts to ignite new ideas and playful activities for living a fuller, brighter life!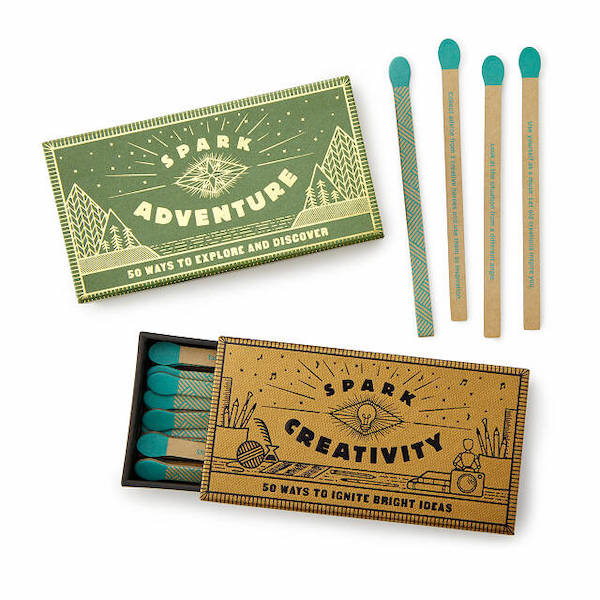 You can get them on Uncommon Goods, starting at $12.95.

So now that you are filled with lots of new gift ideas, are you ready to finish up your holiday shopping? Well, budget shopping is never a bad thing, but it can still be frustrating to feel like you are struggling with finances and feelings of lack. That's why I'm also sharing with you a free copy of a very special guided meditation to help awaken the human money magnet living within you.
This powerful meditation audio is designed to get you back on track to greater wealth and success, and what better time than now? Access your free copy and put your mind and your money at ease when you see what your subconscious mind can really do! Here's to an abundant holiday season and a prosperous new year!