The holiday season is officially upon us, and if you are scrambling for last-minute Christmas gift ideas, I've got just the thing that can help.
You see, when it comes to spreading holiday cheer, we may think that fancy clothes or the latest gadgets are the most ideal gift ideas.
And if you are like me, it's pretty fun to give and receive gifts, as it helps us feel closer and feel more connected to each other.
But some of the best gifts we can give are the ones that give back or go towards a good cause.
This is called intentional gift-giving.
And what this means is being thoughtful about what we gift and why we are gifting it.
Intentional gift-giving is all about connection. When we gift in this way, it becomes less about the gift itself and more about the experience that is created from both the giver, the receiver, and the impact on the collective consciousness.
Instead of defaulting to giving Christmas gifts that put money in the pockets of big corporations, who may not necessarily have ethical business practices, you can instead invest in something thoughtful that has a good cause attached to it.
Whether it's a charitable donation, an experience, or purchasing fair trade products, the way you spend your money has the power to give so much more than you expect.
So here are some ideas for intentional gifting this holiday season that are guaranteed to spread some holiday cheer:

Give the Gift of Food
For items like coffee and tea, look for companies that have Fair Trade certification, which ensures fair wages and prices for all involved in production.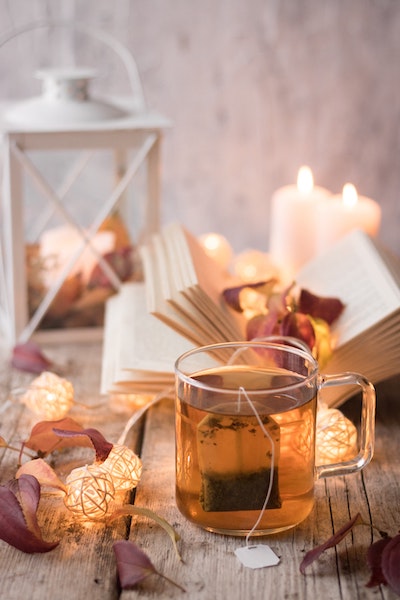 Magic Hour Tea, for example, seeks to transform the world through tea. This female-owned tea company uses tea ceremonies and teachings to not only create a world of love and connection but they use regenerative farming methods that support the earth by helping reduce CO2. Plus, they support the primarily women workers (many of whom are mothers) with fair wages, maternity leave, healthcare, and education for their children.

Give the Gift of Clean Water
One billion people still don't have access to clean water, so gift a water filter to someone in need this holiday season! Brita has a variety of options for all budgets, and each purchase helps fund water projects around the world.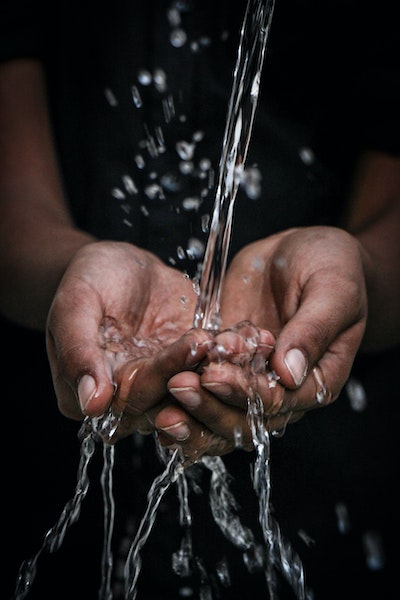 Or, for the plant lover in your life, this small hand-painted garden is a gift with a good cause because, for every purchase, Lula's Garden dedicates a portion of the proceeds to water.org, where each garden sold provides six months of safe drinking water for one person in the developing world.

Give the Gift of Health
Purchase gift cards to your favorite local health food stores or fitness studio. Or, if you're wanting to give something more tangible, gift an Ayurvedic cookbook, for example, which includes recipes and tips for living a balanced life.
Or when you purchase handy mobile phone accessories from PopSockets – which are great stocking stuffers – 50% of the net sales go to The Jed Foundation, which supports mental and emotional health for teenagers. And that's only one of the many different missions they share their proceeds.

Give the Gift of Time
Skip the material gifts this year and give experiences instead! Plan a day at a local amusement park or museum, buy tickets to a show or gift a certificate for a day of pampering. Sometimes the best gifts are the ones we experience by being in the moment.
This is also a great time to give back to local charities, animal shelters, or other community missions. Think about volunteering at a homeless shelter or donating supplies to a women's center because this time of year, community organizations can use all the help they can get!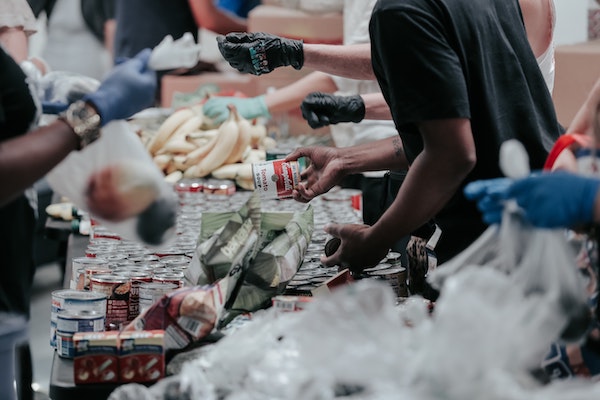 Give the Gift of Art
Have a favorite artist whose mission you support? Consider purchasing a piece of art from an independent artist who uses their platform or proceeds to support social justice or other important causes. Or gift a subscription to an art magazine like Dwell, which supports sustainable architecture and design.
You can even consider sending out holiday cards to those who have been isolated or unable to travel during the pandemic. After such an unprecedented year, a simple card – maybe even something hand-made – has the power to brighten up someone's entire holiday season.

Give the Gift of Home Goods
When shopping for gifts for the home, opt for Fair Trade certified home goods like bedding, tableware, or towels. The Good Trade has sourced 15 different Fair Trade home brands that are committed to ethical sourcing and production of its products, not to mention giving back to artisan communities. Or shop at stores like World Market that have ethically sourced products from all over the world.
And if you have any excess home goods or supplies, the holidays are the perfect time of year to donate to those in need. From blankets to kitchen supplies to basic necessities, anything you can think of can always help.
No matter what gift you choose or how you choose to give back, make sure it has meaning behind it and supports something you believe in. With a little bit of thought, you can make this holiday season one to remember for years to come!
And speaking of giving this season, I want to give YOU a gift that will help you welcome in more abundance into your own life. Our specially designed Money Magnet Meditation offers you the guidance to prime your subconscious mind for continued abundance. So go here now to get your hands on my FREE gift to you to make this holiday season and new year nothing but abundant!