Who doesn't crave that exhilarating feeling of a new relationship?
When every word, gesture and phone call drips with pure excitement.
When you spend more time getting ready for the date, than you spend on the date itself.
Or when you call in sick just to roll around in bed all day with that special someone.
For most of us, that kind of spark fizzles out after a while, leaving us wondering: where did the romance go?
The answer is, it never left! You just need to reignite the spark with some unique date ideas and activities, like...

1. A drive-in movie
There's something romantic and nostalgic about grabbing your car keys and pulling up at a drive-in movie theater. Plus, you can do what you want in the privacy of your own car ;)

2. A romantic picnic
Get out of the house and take your significant other to a park. Pack a blanket, spreads, cheese, bread and wine, and enjoy a romantic date that won't break the bank.

3. Wine tasting
Savor each other's company while sipping on a glass (or three) of the finest Merlot. Book a tour to a local vineyard and learn something new in the process.

4. Horseback riding
Spend a day with a horse, and let its free spirit rub off on you. Enjoy riding off into the sunset with your special someone.

5. Sunset dinner cruise
Soak in the atmosphere of a cruise on a gorgeous river, as you dine and watch the sunset from the comfort of a romantic cruise ship.

6. A mini road trip
The nearest beach, forest or mountain is probably closer than you think! Take a drive and explore it together.

7. Recreating the first date you had together
What's the first restaurant you went to? What were you wearing? What movie did you watch after? Recreating the atmosphere of your first date allows you to reminisce about the past as you appreciate how you both have grown.

8. A trip to the fair
Unleash your inner child as you enjoy the views from a ferris wheel, eat melt-in-your-mouth cotton candy, and find out who can scream the loudest while riding the roller coaster.

9. Hot air balloon ride
How does drifting through the sky in complete relaxation sound to you? Even better, enjoy a glass of bubbly while you take in the amazing views.

10. Watch the sunrise together
When's the last time you woke up early, and instead of rushing to start your day, you simply sat down to soak up the sunrise for a few precious moments? A cup of hot tea or coffee goes nicely too :)

11. A restaurant tour
Why eat at just one restaurant when you can take a tour of all your favorites in one night? Order one course at each, but remember to leave some space for the next stop…

12. Drinks at a hotel with a rooftop pool
Most hotels let you use their pool when you purchase a drink from the bar, so why not park yourself in the pool with a beverage and enjoy a taste of the good life - without having to spring for a room!

13. Learning something new together
From salsa dance lessons to art classes, to poetry writing - learn something new together and enjoy the process.
Often times, all it takes to bring back the romance is to try something new!
However, if you suspect your relationship needs a little more than a unique date idea, how about trying something outside the box?
Our acclaimed Mind Movies Matrix package is designed to enhance the four most important areas of your life, including Relationships & Finding the Perfect Partner.
Dive deep into your subconscious mind and enhance your empathy and sensuality, while eliminating any limiting beliefs, habits or thought patterns holding you back from the blissful and fulfilling relationship you and your partner crave.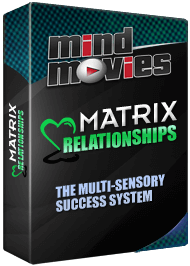 Just watch or listen to your Matrix Mind Movie for 6 short minutes a day - and prepare to welcome the romance back into your life.
Click here to get started with Mind Movies Matrix today!
Got your own unique date ideas? Share them in the comments below :)