How's life?
Okay, maybe that's a bit of a loaded question, but I wanted to check in because I'm interested in seeing how you're really feeling about the life you are living at this very moment.
Would you say you're living a purpose driven life?
Can you confidently say you're doing everything in your power to live an authentic, success-focused life filled with passion?
Well, the reason I ask is that before I found my purpose in life, I felt pretty lost and discouraged, and I'm wondering if you've ever felt that way, too?
You see, I truly believe that discovering your life purpose will help you achieve a more interesting, joyful, and satisfying existence, and that's exactly what I want for you!
When you do find your purpose, you can focus on what matters most to you – and fulfill that spark that makes you want to jump out of bed in the morning with the excitement to go after your life's greatest desires.
Most of the successful leaders in the world say that they consider their purpose to be a top priority and they usually use this purpose or their 'why' as the catalyst to live a truly rewarding and fulfilling life.
Uncovering your purpose can benefit you in SO many ways, but to keep it short and sweet, I'll just name a few ;)

#1: You'll better understand YOUR definition of success.
By knowing your 'why' you'll be able to cultivate life on your terms and in alignment with your core values.
The thing about success is that it actually can (and likely will) look different to everyone.
Despite how your friends, your family members, your coworkers, and even society label "success," discovering your purpose will help to make success feel achievable and exciting.

#2: Discovering your purpose also helps you better embrace change.
The ups and downs of life can sometimes make it hard to stay on track towards our goals.
However, when nearly your every move is backed by your purpose and accompanying values, you will start to see change as simply a stepping stone rather than a roadblock.
With this knowledge, you can better navigate missteps or challenges and discover new or even better opportunities with your purpose at the forefront.

#3: Finding your purpose also allows you to live as your most authentic self.
Authenticity helps you embody a high internal frequency, which will help you attract the right people and opportunities into your life that serve your highest good.
And when you live with purpose, you will find it much easier to stay true to the best version of yourself.
Now, of course, all of this sounds pretty amazing, right? But for most people, discovering their 'WHY' can be the hardest part.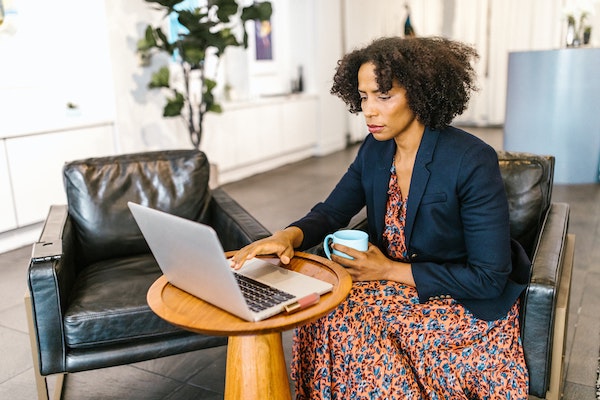 Well, my suggestion for you is this:
Take inventory of your life and use the following questions as prompts to help you dig deep into what makes you tick.

THE PAST
Think back to childhood and the things you used to do that brought you joy:
- What were you doing?
- Who were you with?
- What was your environment like?

THE PRESENT
Take note of all of the moments and experiences when you feel most like yourself:
- When do you feel the happiest?
- When do you feel most connected to your values?
- When do you experience the most gratitude or feelings of abundance?
Think about how you're spending your time:
- What things do you give the most priority?
- What keeps you up at night?
- What habits do you indulge in that keep you aligned with your values?
- What makes you completely lose track of time?

THE FUTURE
In your wildest dreams, think about how you want to be spending all of your time:
- What habits do you think you need to change to feel more empowered and on track towards your why?
- If you were going to save the world, how would you do it?
- How do you want to be remembered?
Now, as you get closer to your purpose, you will find that visualizing your future will become much clearer. So you can't be afraid to think a little bigger than you normally would and dig even deeper into your subconscious mind.
And to help you get even closer to finding your purpose, I encourage you to check out this FREE online workshop I'm hosting. It's perfect if you are wanting to uncover those pesky blocks preventing you from the energy, motivation, and clarity you need to live life on your terms. Join me and world-renowned life coach Mary Morrissey on this workshop and watch as the layers start to peel back on your greatest life yet!