With all that's happening in our society, people may be feeling scared, confused, and angry, and knowing how to have productive conversations and process your feelings in a healthy way requires some learning… and unlearning.
So how do we have those tough conversations and really process the difficult emotions we may be facing in our lives?
Well, first of all I want you to know there are ways to initiate positive and productive conversations without letting negative emotions get involved. However, whether it's conversations with friends, family members, coworkers, etc., navigating the right words to use is certainly a skill, and that's what I'm going to share in today's post.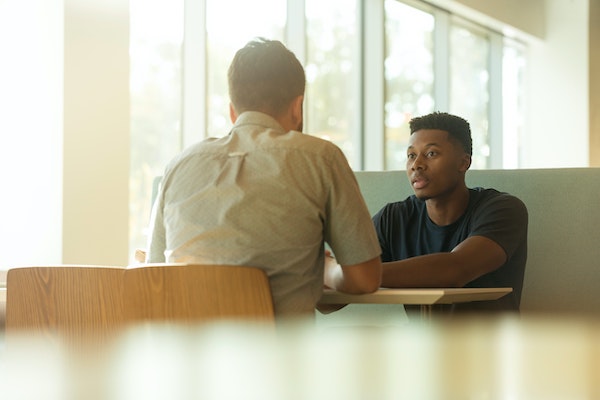 Let's be honest, learning how to process and overcome things like fear, anger, confusion, and even adversity can be very uncomfortable. But in parameters of what we teach, there are several tools you can use to get there.
It starts with:

#1 - Being open to having a conversation
First and foremost, let's not assume that we already know the answers to our questions and concerns. Assuming the answers to questions you may have or emotions you may be feeling can actually do more harm than good.
Why? Well, you are assuming a narrative or story in your mind to be true before it actually happens. So being open to having a conversation, even the really tough ones, is where we must begin.
The openness and willingness to have a conversation represents the ability to surrender. When you surrender to vulnerability, you are actually opening yourself up to more good than you may think, while simultaneously raising your vibration.

#2 - When you have a conversation, it's about learning to listen
While being willing to have those tough conversations is where we need to start, listening is foundational. Having a conversation and knowing when to listen goes hand in hand.
When you know how to listen, that's how you really connect. We should be spending more time listening than speaking, especially if you are in a position to absorb and learn from others.
Listening puts you in a place to better understand and soak up things you might not already know. Just like meditation, learning how to mindfully listen and channel messages from your higher self, is how we receive guidance and understanding of the unknown.
My most profound discoveries from meditation happens when I quiet the mind and simply listen. You can apply these same practices while listening in conversations that, at first, may feel uncomfortable. But listening during those uncomfortable conversations is how to overcome fear, anxiety, and get out on the other side, feeling empathy and a better sense of understanding.

#3 - Asking the right questions without burdening others
How do you feel about this?
What is your opinion or perception?
How can I best support in a way that's meaningful to you?
Asking the right questions is crucial. It's how we really come together and help open the door to more love, compassion, and change. It's as simple as, if you don't know the answer, gently ask.
The key, however, is to ask the kind of questions that give others the space to breathe and feel heard, without putting a burden on them to feel like they have to provide all the answers.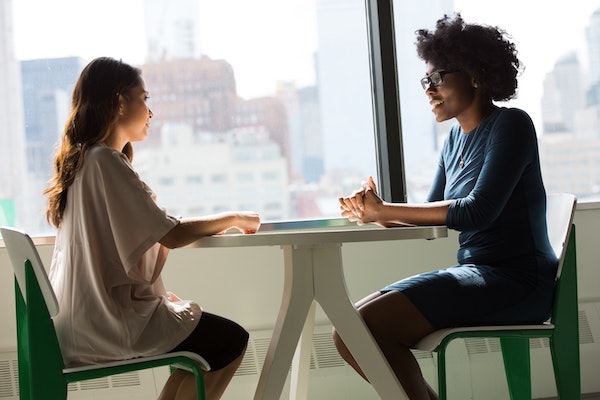 You are creating a safe space for individuals to express a reality that may be foreign to you, but understand that we are all learning at the same time. The more you know how to ask the right questions, the more you can learn. And let's be honest, the more we can learn right now, the better.

#4 - Understanding that everything happens for a reason and we can create our meaning from this
I have to remind myself that everything happens for a reason. So it is possible for us to create our own meaning from what's happening in and around our lives.
Maybe you are dealing with difficult people in your family or working to understand the actions of others you may not agree with. But when you remind yourself that everything is happening for a reason, you are giving yourself permission to process and work through those feelings.
In the Law of Attraction community, some may want to try and deter the negative emotions that start to boil during times of uncertainty and unrest. But that's just not realistic.
So it's okay to navigate those uncomfortable emotions and talk things out in a healthy way because you are doing the work and taking the action steps to get on the other side of fear. We have to work through the emotions in order to come out of them.

#5 - Discernment to keep your vibrations high
It may feel hard to wrap your head around everything that's happening in the world. There is still a lot to digest and decipher, so being mindful of your mental health is still very important.
The reality is that information can be tainted and biased, so if you find yourself asking questions like, "How do I know what true or what's not?", it might be time to make some adjustments to your daily habits.
You've got to make sure you are doing the kinds of things that keep your energy up and your vibrations high. Maybe it's limiting time on social media or making sure your energy cup is full before diving into activities that are going to deplete you.
That's why for every chance I get, I use the opportunity to reflect on my spirituality and what makes me the best and highest version of myself. And now more than ever, it can be easy to forget that, so we must do the work to always harness our personal power. Our Chakra Awakening System happens to be a powerful tool to help you do just that. The unique tools, exercises, and techniques found in this system can help you to strengthen and protect your energy when you need it most. In the midst of uncertainty and even fear, it's important we unblock and heal our chakras. So the more positive energy flow we surround ourselves with, the more peace, calm, and understanding we can bring to this world.