2019 seems to be moving along pretty quickly, right? It's hard to believe that the year is close to being over.

With that being said, have you been able to achieve all of your health and wellness goals?

Staying on top of the latest wellness trends and taking care of our bodies can be one of the first things we neglect when life gets busy. So if you need a little advice for healthier living or a few new life tips to restrengthen your personal development journey, then check out our top 2019 trends for a healthy body and a healthy mind.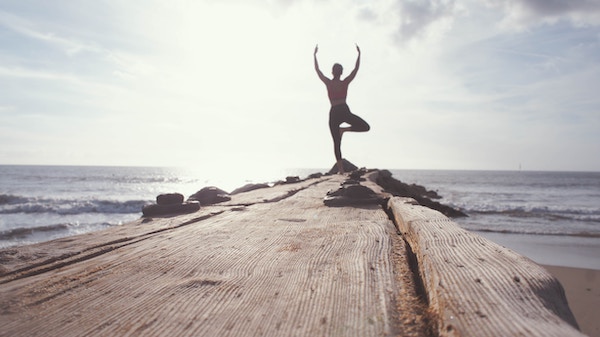 1. Vitamin IV Therapy Drip
Sick of taking vitamins and supplements every day? Why not bypass the pills and opt for infusing nutrients directly into your bloodstream? Well, it's possible when you try a Vitamin IV Drip. This is a more recent way to help rejuvenate the body from the inside. Many benefits include a boost in your immune system, combatting fatigue, and even curing a hangover. You are essentially hooked up to an IV machine where vitamins and minerals, like vitamin C or magnesium, are infused directly into the bloodstream. This way, you are skipping the digestive system, allowing for much faster nutrient absorption. The process takes roughly 45 minutes to complete and is a great treatment to consider for both maintaining good health and treating specific conditions.

2. CBD Oil
Doesn't it seem like CBD is all the rage as of recent? Well, the use of CBD, or CBD Oil, in particular, has been shown to have many benefits. This non-habit forming holistic powerhouse of an oil can help with stress and anxiety management, pain and inflammation, and even improve your sleep quality. It can be taken orally, in the form of a gummy or lozenge, from a dropper and placed directly under the tongue, and even topically, and an ointment or balm. And don't worry, even though CBD is derived from Cannabis, it's not psychoactive. It simply breaks down chemicals we already produce in our bodies, such as serotonin, leaving you feeling more blissful and stress-free! You can learn more about all the benefits to CBD oil here.

3. Daily Harvest
Need help getting in your daily dose of fruits and veggies? Well, good news, thanks to Daily Harvest, because all you need is a blender! Daily Harvest is a subscription-based system that delivers pre-made frozen smoothies right to your door. Just throw everything in your blender, and you've got a delicious, nutrient-rich smoothie ready to enjoy in minutes. All of their smoothies truly pack a punch, filled with the most nutritious and heartiest fruits, vegetables, and superfoods. In addition to smoothies, Daily Harvest also offers a selection of Harvest Bowls, Soups, Small Bites, and even Lattes.

4. Restorative Yoga
Okay, so maybe you're already familiar with yoga but have you heard of restorative yoga? Restorative yoga is all about completely slowing down and opening up your body using long holds of passive stretching. In a restorative yoga class, you are likely only going to do a few different postures, allowing your muscles to completely relax. With this kind of practice, you are able to calm the body and mind, so your muscles get a chance to relax, and so do you! You'll have a chance to really focus on your breath during the class as well, as many teachers use meditation in their teachings. This is an incredible way to stretch out your muscles, relieve stress, and walk away feeling completely refreshed.

5. Classpass
Want to try a new group fitness class but can't seem to decide on the right one? Well, Classpass is a one-stop-shop with access to over 20,000 fitness studios and gyms around the world and over 5 million classes to choose from. The way it works is you pick a monthly plan, browse through their database of classes, and book a class! It's that simple. Trying new workouts or classes is really what keeps staying in shape fun and exciting, and the best part is that you can try a new class each time. They have everything from yoga, to dance, to boot camp, and even meditation! And right now, for new members, they are offering a free trial for the first month! That means you can take up to 5 classes in one month, completely free!

6. Muse 2: The Brain Sensing Headband
Have you already started on a meditation journey? Well, the Muse 2: The Brain Sensing Headband offers technology-assisted mediation to help keep you on track. By wearing the headband during meditation, you'll get real-time feedback on your brain activity, breathing accuracy, movements in the body, and heartbeat. The guiding sounds will teach you how to use your own breathing to find calmness and tackle stress and anxiety. So if you're ready for an elevated meditation experience, you can get your Brain Sensing Headband here on Amazon.

7. Weighted Blanket
What feeling do you get from a nice big hug from someone you love? A warm and fuzzy one, right? Well, a weighted blanket can create a similar feeling. A weighted blanket is exactly as it sounds - a blanket filled with weighted materials, averaging around 15 pounds, creating a calming sense of security. It can significantly help to alleviate insomnia, anxiety, and even depression. Recent studies have shown to drastically improve sleep quality through deep pressure stimulation, similar to swaddling. This nifty blanket might just be what you need for the good night's sleep you've been craving.
I hope you enjoyed our top wellness trends for 2019! So let's round out the year making sure to take care of our bodies and our minds. And don't hesitate to share your favorite wellness tips as you try them.

If you still need a little help tackling your health goals this year, I encourage you to take my weight loss quiz to see what could be sabotaging your weight loss success.
You may be surprised at what you discover! Here's to a happy and healthy finish to 2019!