Emotional Healing: Earth's Top Mind Science Experts Reveal How To Unlock Your Brain's Natural Healing Power
Americans spend north of $60 billion annually trying to lose weight; everything from gym memberships to joining weight-loss programs to drinking diet soda…
Yet one thing that's not regarded in this high-profit economy is the mind. Our mind is one of the most important tools we have for holistic health and healing and we don't even have to spend a dime to harness its power and enjoy the benefits.
I've been fortunate enough to interview several amazing experts in the mind science field on The Inspiration Show, and their stories are nothing short of miraculous.
Asher Fox reveals how he gained 300 pounds from emotional eating… Dr. Joe Dispenza shares how he became paralyzed after breaking six bones during a triathlon… and Alicia Diaz explains how her PTSD from childhood sexual abuse caused physical ailments in her adult life.
Yet what these three remarkable people have in common is that they mastered the power of the mind-body-spirit connection. And through this knowledge, they were not only able to heal themselves, but have created systems, written books, and taught thousands of people in order to expand the importance of emotional healing.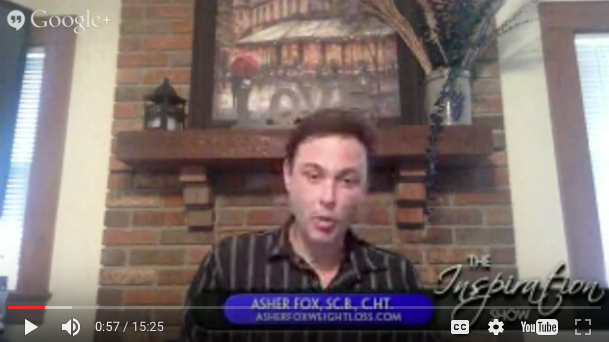 On this episode of The Inspiration Show, I spoke with Subconscious Behaviorist, Clinical Hypnotherapist and author of "Fat to Fearless", Asher Fox. Asher joined me to discuss how childhood limiting beliefs can affect your relationship with food longterm, which is one of the main reasons that people are overweight.
During our chat, Asher explains the outstanding work he does by helping those who suffer from being chronically overweight to heal their subconscious issues that drive them to emotional eating.
He also explains the amazing techniques he uses to help people break free from unhealthy relationship patterns that ultimately leave them feeling alone and unfulfilled.
A few takeaways:
@ 2:00 - Discover what emotional eating is and what events in childhood can trigger this health disorder

@ 4:57 - Note the 2 most important steps to freeing yourself from emotional eating

@ 7:01 - Asher Fox reveals what to do if you relapse from emotional eating

@ 12:45 - Learn how limiting beliefs may be sabotaging your weight goals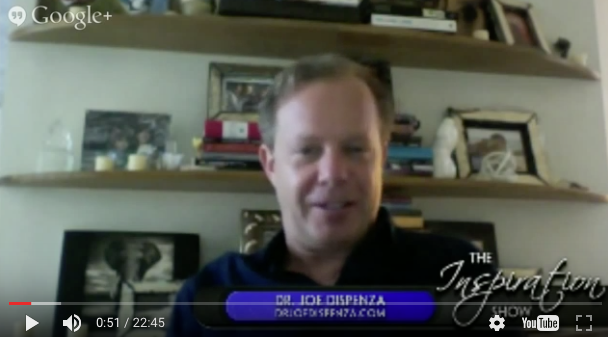 On this mind-blowing episode of The Inspiration Show, I spoke with Neuroscientist, chiropractor, lecturer, and author, Dr. Joe Dispenza. He joined me to discuss the amazing work he's doing around the world by teaching people how to use the power of visualization and thought alone to heal and create their desired reality.
During our chat, Dr. Joe shares his incredible journey that started when he was run over by a truck and broke 6 very important bones in his body. He reveals the difficult decision he made by choosing to heal himself rather than using conventional medicine.
You'll also hear incredible stories of people who have healed themselves from thought alone. And you'll discover why he chose to incorporate the Mind Movies visualization software in his workshops and how anyone can use Mind Movies to manifest the life they desire.
A few takeaways:
@ 6:30 - Dr. Joe reveals how his group meditations are making scientific history

@ 9:12 - Hear mind-blowing stories from Dr. Joe's training workshops

@ 13:50 - Find out how living in the past can be sabotaging your physical and mental health

@ 17:00 - Discover the importance of using Mind Movies in your life and how it can help you feel passionate and experience emotions of what your ideal future will be like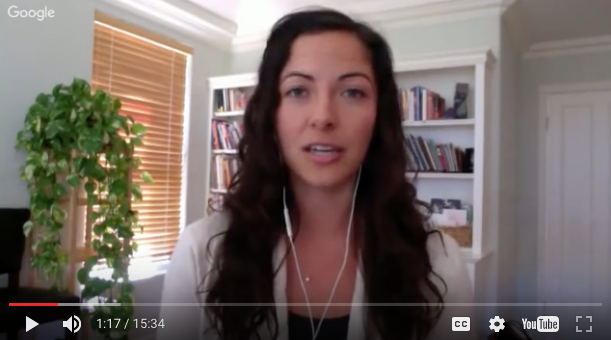 On this eye-opening episode of The Inspiration Show, I spoke with Alicia Lynn Diaz, founder of the "Inner Mastery Process", holistic practitioner, and clinical physiologist.
Alicia opens up about the unusual way she found her mission in life, which is to help people dissolve emotional blocks and heal in a holistic way. Her techniques include integrating mind, body and soul with the use of scientific and spiritual practices.
During the show, you'll discover that most of us are taught to repress our emotions since the day we're born. Thus, these emotions become stagnated in our bodies, making us constrained and ill. She also reveals that the key to inner healing is moving those emotions by acknowledging and accepting them, and opening ourselves to receive healing and love.
A few takeaways:
@ 2:00 - Find out how repressed memories from an emotional trauma can resurface years later as physical pain

@ 4:40 - Discover how pain in our body is actually a gift

@ 7:11 - Learn how powerful prayer and meditation are for physical and emotional healing

@ 8:13 - Discover an easy yet effective way to achieving everlasting health
******
You're still in time to welcome the New Year in your BEST shape!
You see, we've created a super revealing 30 second quiz that uncovers your No. 1 Weight Loss Saboteur so you can find out what's stopping you from having the fit and healthy body you desire.
So what do you say? How about we make 2017 the year you break away from a cycle of health and weight loss frustration?
******
Did you like this post? Share your comments in the box below.