Can you guess how much time the average American spends each day on their tablets, smartphones, computers, television and video games?
Drum roll please... according to CNN about 10 hours and 39 minutes!
What's more, the average smartphone owner spends 2 hours and 15 minutes a day using apps alone!
With that said, it's fair to say we are spending a TON of our valuable time on our mobile devices.
So if we're spending more time on our phones than working out, or bonding with family, or doing something to benefit our careers - why not take advantage of these apps and use them to change our habits, get mental clarity and achieve our goals?
As a personal development student and teacher myself, I'm always looking for self-help books and tools that can help me and my students stay focused, positive, and inspired.
But this time, I'd like to share with you seven of the best personal growth apps out there (in my opinion) - so you can make the most of all that time you spend on your devices: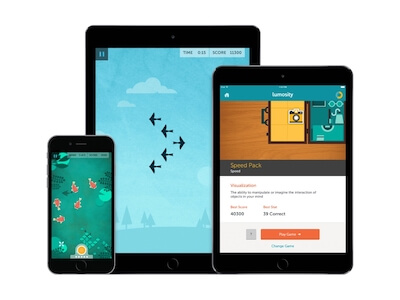 One of the best new mobile apps is this cutting edge "brain training" program created by scientists. It offers a great variety of online games that can improve your memory, attention, and problem-solving abilities. Lumosity is a great way to train your brain and be productive during your leisure time.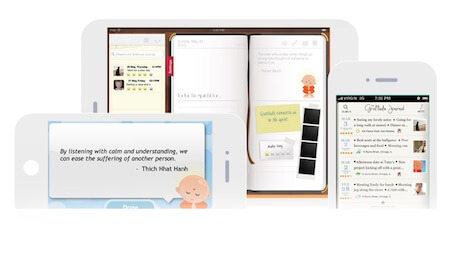 As seen in the Huffington Post, Oprah, and the Telegraph, this app for success is one of the easiest and most effective ways to rewire your brain in just 5 minutes. You'll feel an instant rush of inner peace and clarity, and you'll even sleep better.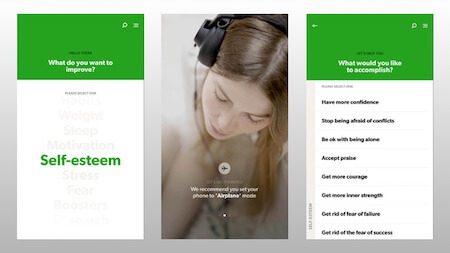 Feeling down and in need of a pick me up? Then this App was designed for you!
With HelloMind you're able to break unhealthy habits holding you back from greater confidence, strength, and happiness.

Do you ever feel like you're in a rut? What's got you feeling stuck in life? Is it a lack of focus or motivation? A challenge at work? A problem in your love life? Whatever it is - the Unstuck app most likely has your answer.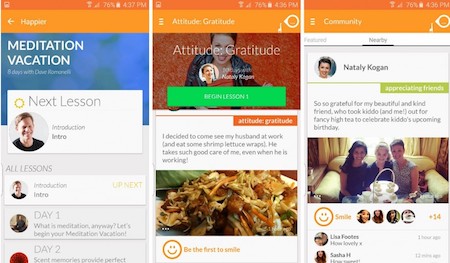 The name says it all! Want to be happier in your career, relationships, or with life in general? Just practice the '5 Core Happier Skills' outlined in this award-winning app: Acceptance, Gratitude, Kindness, Meaning, and Self-care.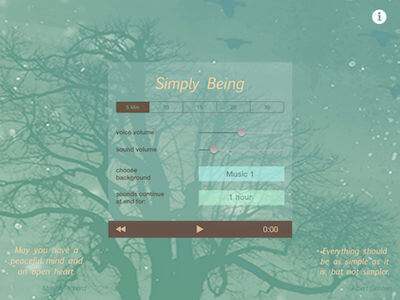 If you want to enjoy the deep relaxation, stress relief, and benefits of meditation without committing your life to meditation, then this app's for you. Simply Being gives you simple step-by-step audios that guide you through effortless, deep meditation. You can even choose the length and the type of sounds or music you want to hear.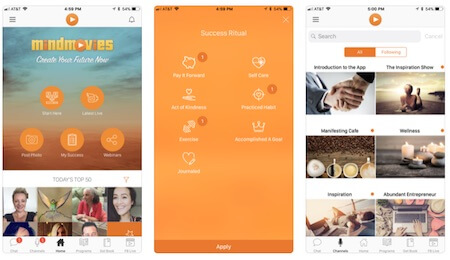 I've saved the best for last, of course :-)
Mind Movies now has our own app - and you bet it's FREE!
We've designed it to give you instant access to the best of the Mind Movies experience. Which means all the wisdom, inspiration, friendship, accountability, and support you need to realize your limitless potential.
More specifically our brand new app empowers you to:
* Set and achieve life goals that fulfill you
* Amplify your manifesting power
* Overcome personal challenges and limitations
* Learn today's most powerful personal growth wisdom
* Connect with a global community of like-minded people
* And so much more
I'm probably a little biased, but I'd say the Mind Movies app is easily the best one you'll find for staying in a space of maximum manifesting power - and achieving your goals at lightning speed.
Learn more and download the Mind Movies app here for Apple and Android devices!