We all may be stuck inside, but we have to remember that we are also safe inside. Now more than ever, a safe house is also a clean house. And it's springtime! So what better time than now to dive into your spring cleaning?!
Staying busy while inside can be challenging these days, so as we settle into our new normal, I'd like to share with you some spring cleaning quarantine tips that will help you make the most out of being indoors.

1 - Put on some music
For those who do not enjoy cleaning, putting on music is one of the best hacks to make it seem like you're not even cleaning at all. So one of the best tips for spring cleaning is to crank up the tunes and distract yourself in the music… and don't be afraid to really boogie.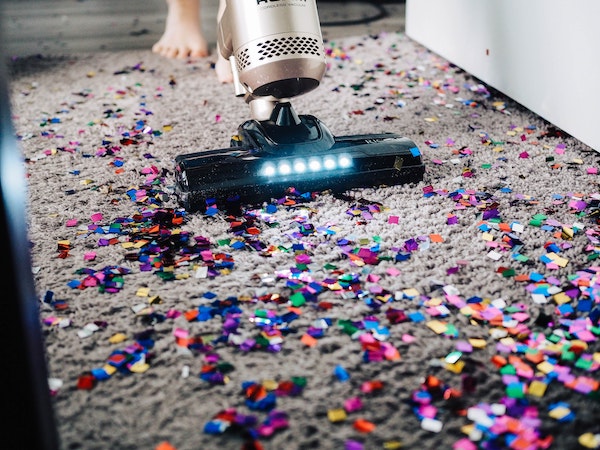 As hard as it may be to understand, some people love to clean. But for many, cleaning can be one of those mundane and tedious tasks we loathe. So imagine singing and dancing while you clean your home – you're not only cleaning, but you're smiling, laughing, and even burning calories. Whether you enjoy cleaning or not, incorporating music into the mix will make it that much more enjoyable for anyone.

2 - Phone a friend
Have you ever been on a long drive and used that time to catch up with a friend? Well, since many of us aren't spending that much time in the car these days, scheduling your calls or times to catch up with friends and family is also the perfect time to clean.
Imagine spending 45 minutes on the phone catching up with an old friend and completely reorganizing your closet at the same time? Well, trust me, it's possible, I've tried it myself! :-) There were times I'd hop on the phone with people I cared about and look up and hours had gone by. So, I thought to myself, why not multitask? Getting things cleaned and organized while nourishing your relationships is a win-win in my book!

3 - Try to beat the clock!
If you've been putting off cleaning up the house, the idea of spending your entire day cleaning could make you not want to clean at all, making it that much harder to even start. But when you add the element of time into your cleaning regimen, you're not only maximizing cleaning time, but you're also adding some competitive fuel to the fire. And honestly, who doesn't love a little friendly competition?
Whether you're cleaning on your own, with your partner, your roommates, or your family members, turning it into a game to see who can beat the clock on assigned chores (even if it's just you) will make cleaning even less of a… well, chore. By establishing a set amount of time to tackle your spring cleaning tasks, you're actually setting healthy boundaries to make sure you are not overwhelmed or defaulting to procrastination.

4 - Establish a reward system
If you are at home with other family members, creating a reward system for everyone is a great way to show and teach accountability. And sometimes, dangling the carrot is just what the family needs to make sure everyone stays committed. So maybe the reward comes in the form of money, a yummy meal, or extra TV-time, having a little incentive is a great way to make spring cleaning feel fun.

5 - Treat yourself
And don't forget to treat yourself for a job well done. Cleaning may not be fun for you, so seeing a reward at the end of the tunnel just may be the incentive you need to knock off your tasks. So if cleaning out your closet was the big-ticket item on your spring cleaning to-do list, reward yourself with a new outfit or a fresh new pair of shoes. Whatever the reward, just make sure that it excites you and gives you the motivation you may need to keep at it!

6 - Watch TV
The daunting task of something like folding laundry can be that much more enjoyable with your favorite show playing in the background. It may seem like a no-brainer, but an audio-visual distraction just might be what you need to tackle that giant pile of clothes sitting in front of you. And now that we are all indoors, for the most part, I know that I too have been catching up on my TV-time. So a great way to feel a little more accomplished while you binge-watch your favorite shows is to simultaneously see what you can cross off your spring cleaning to-do list.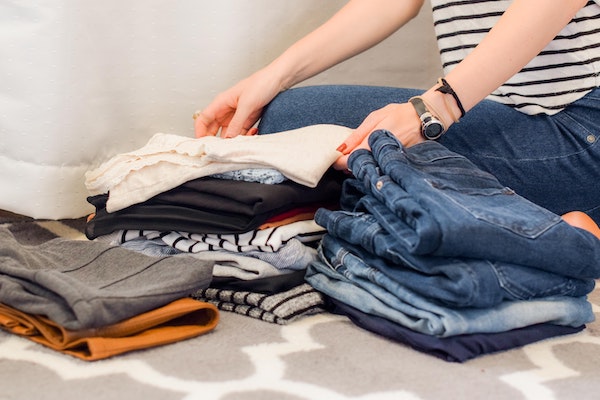 7 - Listen to an audiobook
Does it seem harder to find the time to sit down and enjoy a good book? Finding a quiet time and time, in general, to sit down and read may be harder to do now, especially if you are at home with family or adjusting to working from home. But that doesn't mean you can't catch up on all of the books you've been meaning to read. So listening to an audiobook while you practice your spring cleaning is a great way to stay on top of your reading list.

8 - Listen to a podcast
And podcasts are another great way to pass the time while you clean. Not only are you likely to learn something new, but you're able to easily multitask! There are tons of podcasts out there on a wide variety of topics, available right on your phone, so staying busy while inside during these uncertain times can actually be a lot of fun. Why not make cleaning exciting by indulging your mind at the same time? And if you haven't added my podcast, Not Over, Just Different to your playlist, well, now is definitely the time. Everything from weightless and money to love and friendships, my guests and I talk about it all, and have a whole lot of fun while doing it! :-) So be prepared to laugh, learn, and learn to love spring cleaning.