Finding time in your week to unpack work stress and tend to your mental health can sometimes be challenging. But who says you have to dedicate an entire day to work on your self-care? Or that you have to take a sick day or wait for your next vacation to relax and unwind? Well, in times of change and uncertainty, I think it's safe to say that leaning into a daily self-care practice can be highly beneficial to managing stress, emotions, and symptoms of burnout. That's exactly why I'm sharing some easy ways you can infuse self-care into your workday or professional life. So move over, self-care Sunday, and get ready for 30 work-friendly self-care tips you can use in your workday to nurture both your mental and physical wellbeing.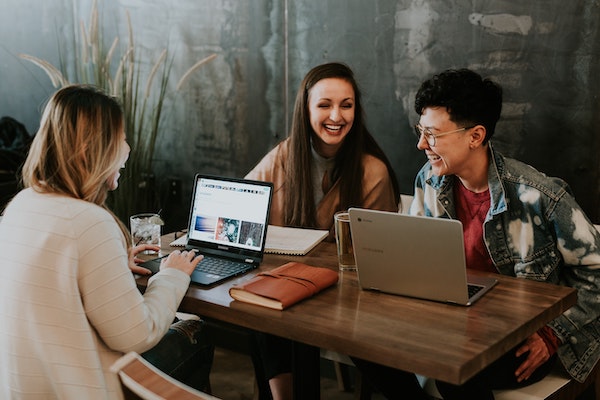 1. Activate a can-do mindset and start the day by reciting positive affirmations to boost your self-confidence.
2. Combat stress and overwhelm by practicing mindful breathing exercises (right from your desk!).
3. Make sure you're well-rested by getting eight hours of sleep each night to keep yourself healthy and your immune system in tip-top shape.
4. Clear out the clutter and organize your desk for a fresh, clean, productive, and distraction-free workspace.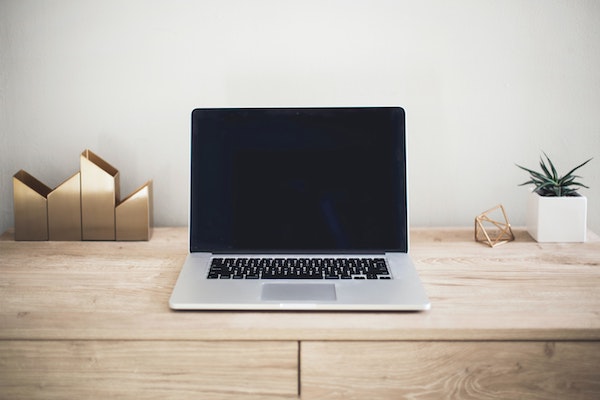 5. Take a break to journal and reflect on how your day is going.
6. Keep the blood flowing throughout the day by taking the stairs whenever you can.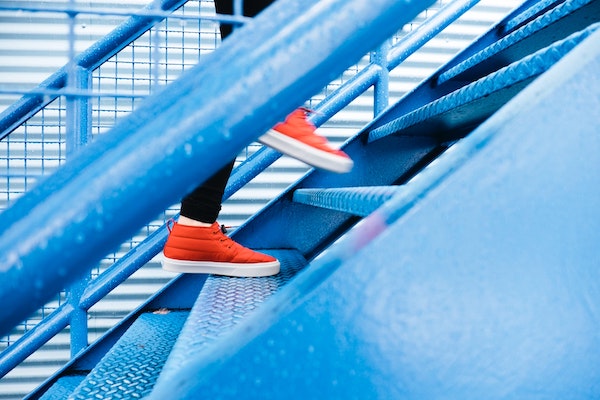 7. Prep and pack healthy snacks to have ready to go when you're feeling fatigued.
8. Take meditation breaks in between big tasks or assignments to ease the mind (even if it's only 5 minutes!).
9. Keep yourself hydrated throughout the day and invest in a motivational water bottle.
10. Set boundaries on your social media consumption throughout the day to cut down on unnecessary distractions and overwhelm.
11. Become aware of your stress triggers to better navigate challenging situations and burnout.
12. If you're normally sitting most of the day, find your posture and sit up straight to prevent future back and neck pain.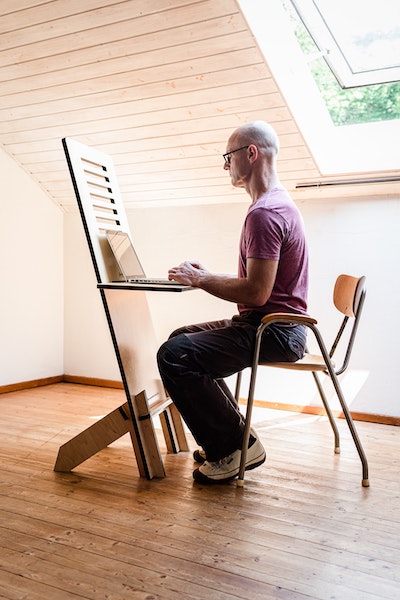 13. Brighten up someone else's day by paying it forward (like covering the coffee for the person behind you in line on your way to work).
14. Bring the outdoors in and show your workspace some love (and fresh oxygen) by adding a small plant or flowers.
15. Bond over food by sharing homemade baked goods with your colleagues.
16. Get to know your colleagues better outside of work and plan a team happy hour.
17. Try not to overdo it on the caffeine to cut down on daytime jitters and unnecessary anxiety.
18. Set personal boundaries and respectfully exercise your right to say no in the workplace.
19. Break up your day and use a longer break to treat yourself to a professional massage.
20. If you're able to, add in a little exercise and opt to ride your bike or walk to work.
21. Tackle worry or stress by speaking up to ask for help when you need it!
22. Get up from your desk to stretch every hour or periodically throughout the day.
23. If you've gone out to dinner the night before, bring in your restaurant leftovers to have for lunch the next day.
24. If you work with a big team, suggest team lunches… did someone say Friday pizza party?! :-)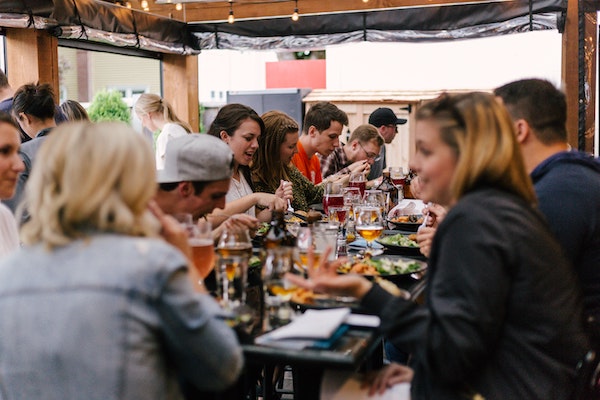 25. If you're sitting all day, look into investing in a standing desk to ease back pain (and boost productivity!).
26. Lean on your personal support system to keep your spirits lifted by taking a quick break to catch up with a friend (and talk about anything other than work).
27. Fuel your body and prep nutritious meals ahead of time to save on impulse spending and overeating.
28. Lift someone else's spirits and celebrate the wins of your colleagues.
29. Stimulate your senses and give your workspace a colorful boost with some nice art to admire.
30. Practice throughout the day and especially at the end of the day to remind yourself of the good things that happened in your day and the people and things you're thankful for!

The last tip is one of my favorites because gratitude is one of the most powerful tools I use on a daily basis to keep my mental vibration high - especially during challenging or stressful times. And as a token of my gratitude for YOU, I'm providing you with a little treat that is proven to make you happier, fulfilled, and joyful and that's our powerful Rich With Gratitude program!
It's packed with deeply immersive learning tools to help you welcome even more happiness and love into your life. So show yourself a little extra self-care and go here now to get your hands on this life-changing transformational system today!