When we think of the "Sunday Scaries," we're often met with feelings of dread and unease, as the start of a new week can feel like a huge weight on our shoulders. Knowing that we have a busy week ahead can even make us feel anxious, as we anticipate shifting into "work mode", leaving the weekend behind.
But it doesn't have to be that way!
In fact, Sundays are the perfect opportunity to set ourselves up for success so that when Monday arrives, we feel refreshed, recharged, and ready to take on whatever comes our way.
So if you often find yourself stressing about the week ahead, here are a few simple Sunday life hacks that will help ensure the week ahead is nothing but amazing!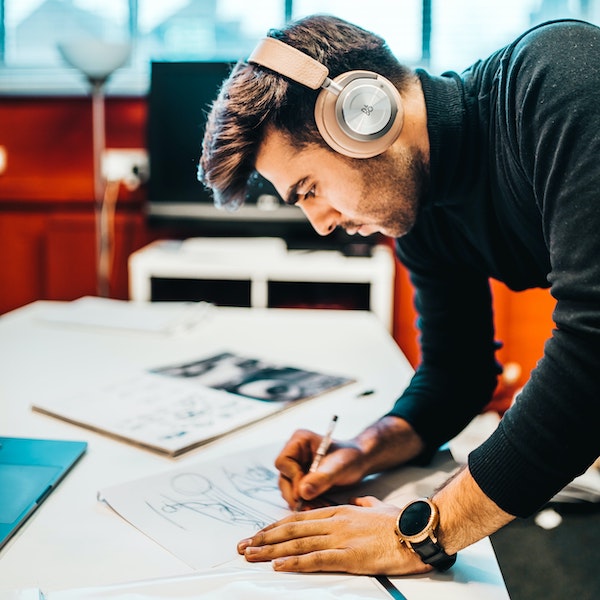 Wake up at a reasonable time
It can be tempting to sleep in on Sundays and enjoy that extra hour or two of rest. But if you want to start your week off right, it's important to wake up at a reasonable time.
Sunday Hack: You can even consider waking up around the same time you would during your typical work week. This way, you won't feel so groggy and disoriented when Monday morning arrives, allowing your body to become used to waking up naturally at that time.

Get organized
One of the best ways to ensure a successful week ahead is to get organized on Sunday. This means taking some time to plan out your week, both professionally and personally.
Sunday Hack: Carve out 20 minutes to write out a to-do list of things you need to accomplish during the week, as well as any important deadlines that need to be met. This will help you stay on track and avoid feeling overwhelmed as the week progresses.
It's also a good idea to plan and review your calendar and make any necessary adjustments, such as scheduling in time for important meetings or appointments.
And a good rule of thumb is to get these things done first thing in the morning, maybe while enjoying a nice cup of coffee or tea. And this shouldn't feel like a chore, so as you're getting organized, consider infusing some soothing practices into the mix – light some candles, put on some light music, anything that will help you feel relaxed and at ease.

Plan something to look forward to
When we have something positive to look forward to, it can help us push through even the most challenging times.
Sunday Hack: So on Sunday, take a few minutes to plan something that you're looking forward to during the week. It doesn't have to be anything big or elaborate – maybe it's finally getting around to reading that book you've been wanting to start, or maybe it's taking yourself out for lunch at your favorite spot or booking a massage.
No matter what it is, make sure it's something that you're genuinely excited about and that will help you get through the week feeling grateful, happier, and more fulfilled.

Make time for yourself
One of the best things you can do for yourself on Sunday is to take some time to relax and recharge. We often put so much pressure on ourselves to be productive 24/7, but it's important to remember that we need time to relax and rejuvenate – which is equally productive!
Sunday Hack: So take some time for yourself – maybe take a long bath, meditate, read your favorite book, write in your daily journal, or go for a walk outdoors.
Do whatever makes you feel good and allows you to recharge your batteries. This will help you face the week feeling refreshed and ready!

Break up your cleaning
One of the least exciting things about Sundays is having to do all that cleaning that you've been putting off all week. But if you break up your cleaning into smaller, more manageable tasks and spread them out throughout the week, not only will it feel less daunting, but you'll also have more free time on Sundays to enjoy doing the things you love.
Sunday Hack: So rather than feeling like you're using all of the weekend to do a deep clean on your entire house, for example, pick one area or space to clean on Sunday and then focus on another area or space during the week.
This way, you'll always stay on top of your cleaning and have more time to relax and enjoy your Sunday.

Set the intention for the week
Rather than just going through the motions, as you reflect on the week ahead, take a few minutes to set an intention for how you want the week to go. Maybe you want to focus on being more present and expressing gratitude, or maybe your goal is to be more patient with your kids or colleagues.
Sunday Hack: This can be something as simple as "I will be present and mindful this week" or "This week I will be patient and kind."
Whatever it is, take a moment to check in, close your eyes, and visualize yourself achieving that goal. Then, throughout the week, keep that intention in mind and remind yourself of it whenever you need some motivation or inspiration.

Meal prep
Another great way to set yourself up for success during the week is to meal prep on Sunday. This doesn't mean you have to cook all of your meals for the week ahead, but taking some time to prep and cook a few meals or snacks can make a big difference.
Sunday Hack: This could mean cooking a big batch of soup or chili to have for lunch during the week or maybe prepping some chopped veggies and fruits for easy snacks.
Meal prepping can help you save time and money, and it also ensures that you're eating nourishing, healthy meals – which can make a big difference in how you feel during the week. Taking some time out of your schedule to get this done on Sunday can give you back so much time during the week and help you stay on track with your eating goals.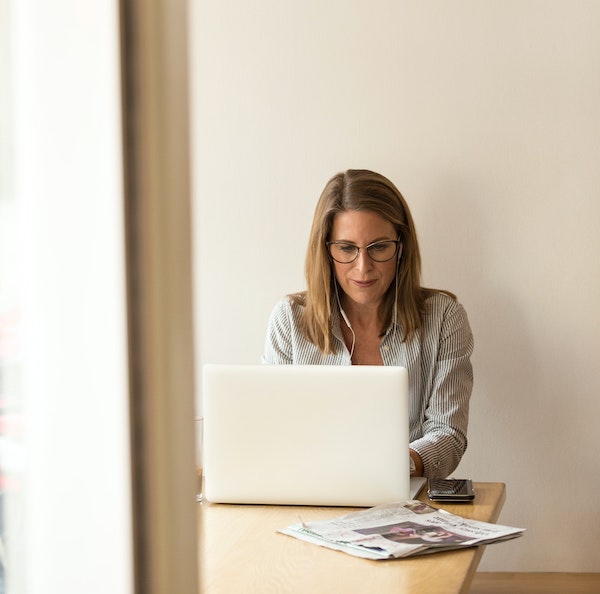 You see, there's no denying the feeling of accomplishment when you have a successful, productive week! And by implementing even just a few of these Sunday practices, you just may find yourself feeling even more capable and prepared to take on whatever comes your way. Because sometimes, all we need is that little push to harness the personal power that lies within us all. So go out there and make it happen!
And speaking of personal power, I can't forget to mention our Limitless YOU Meditation Pack, filled with multi-sensory guided meditations specially designed to erase those limiting beliefs and enhance your personal power. Think of it as the perfect companion to help you make the most of your week ahead. So go here now to get your hands on Limitless YOU and get ready to fully awaken the most confident and empowered YOU!