Okay, quick question – do you have a joy list?
Well, if you don't, starting one could be just what you need to feel happier and more fulfilled.
Legendary research professor and vulnerability expert Brené Brown has done quite a bit of work on the subject and talks about the importance of creating a joy and meaning list in her book, The Gifts of Imperfection.
So you're probably wondering, what exactly is a joy list?
A joy list (or meaning list) is a personal list from your perspective of all the things in life that bring you joy and happiness.
Pretty straightforward, right?
Well, a great way to start compiling this list is to begin with daily reflections on when you feel the happiest.
Think about how you're feeling doing your favorite activities or when you're around those who you love.
Think about the things that inspire you or the moments that fill you with excitement and feeds your SOUL!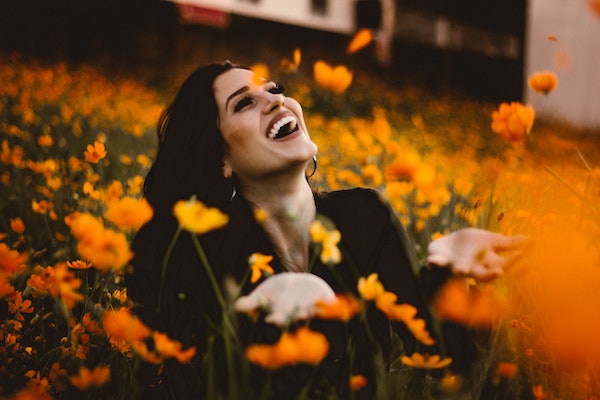 So your list may include things like:
- Laughing with friends
- Spending time with your family or your children
- Giving back to the community
- Working out or taking care of your body
- Weekend getaways
- Discovering new, local attractions
- Cooking healthy meals
- Watching the sunrise
- Enjoying a soothing cup of coffee or tea (this one is definitely on my list!)
- Grounding or walking on the beach (this one too!)
- Taking adventures with a partner or loved one
- Learning new things
Of course, we may already know everything that makes us feel happy in life, but why is having an actual joy list important?
Well, it's important to remember that while on this journey we call life, we must never lose sight of what makes life worth living.
So this list should be a reflection of the vision you have for your life or the things you enjoy that fulfill you with a sense of achievement.
And when you look at the goals you want to achieve, having a joy list can help keep you motivated and inspired to keep working towards those milestones.
And remember, this list is 100% personal. So think of it as a way to personally define what living 'well' means to you.
From another one of her books, Daring Greatly, Brené Brown says:

"Joy comes to us in moments—ordinary moments. We risk missing out on joy when we get too busy chasing down the extraordinary. Scarcity culture may keep us afraid of living small, ordinary lives, but when you talk to people who have survived great losses, it is clear that joy is not a constant."

You see, it can be easy to get caught up in wanting a "picture perfect" life or a vision of what others or even society thinks we should be doing.
And unfortunately, we can often be our own greatest critics, which can make the process of identifying and carrying out our passions extremely difficult.
So if you're feeling wrapped up in constantly trying to keep up with unrealistic expectations brought on by friends, family, coworkers, social media, and so on, it's time to start making your personal joy a priority.
And instead of making a long to-do list with all of the things that you think you should be doing to achieve a joyful life, I encourage you to make a list of everything that excites you about the kind of life YOU enjoy living.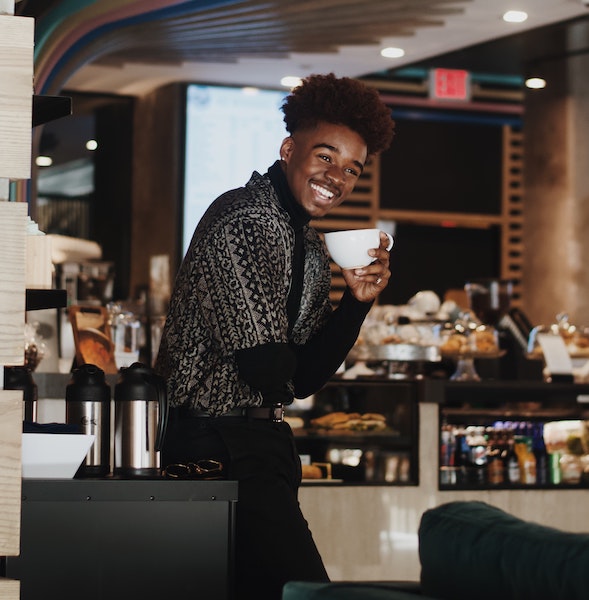 And no matter how many Brené Brown quotes you share or how many Brené Brown books you read, it's important to ask yourself if you're actively contributing to YOUR joy in life? What habits are you practicing each day that contributes to the joyful life you are deserving of?
Well, my challenge for you is to begin your joy list starting today. Spend some time meditating or visualizing to get the wheels spinning on your true definition of joy. And then jot down all that comes to mind for you.
And each time you reference it, it's an instant opportunity to drop into your gratitude and hold space for the beautiful life you get to live!
This may be a very eye-opening experience for some of you, as you peel back the layers on the habits that not only bring you joy but propel you forward. And to help you on your way, I have something else that just might give you that extra boost to make starting your list a little easier.
My friend and neuroscience expert John Assaraf and I are hosting a free online masterclass that teaches you exactly how to prime your mind to welcome things like productivity, growth, and success!
You see, unfortunately, when our minds are riddled with self-sabotaging beliefs, it can be hard to fully see the joy and potential that exists within us. So you can click here to register for our free online masterclass, and I look forward to helping you rediscover your joy!