Now more than ever, in the challenging times we are navigating, it's important to make sure we aren't neglecting our happiness. That means taking the time to embrace all of the little things that not only make but keep us happy. It can be easy to get stuck in autopilot mode with busy schedules and keeping on top of a hectic workload, but sometimes the secret on how to be happy starts with nurturing those little rituals that spark even the smallest amount of joy into our lives. That's why I'd like to share with you some of my favorite quick and easy ways you can insert a little more "happy" into your day to show yourself the love and gratitude you are more than deserving of. So, are you ready to feel happier? Well, check out these 11 simple ways to be happier every day!

#1 - Mindfulness
One Minute of Morning Mindfulness Under the Sun
There's nothing quite like the feeling of fresh air on your face first thing in the morning. Taking just one minute to step outside, face toward the sun, close your eyes, and practice a few deep, rejuvenating breaths, can have the power to instantly awaken your body and mind. This is a great mindfulness ritual to start your day and provide you with a natural boost of energy to lift your spirits and get the day going.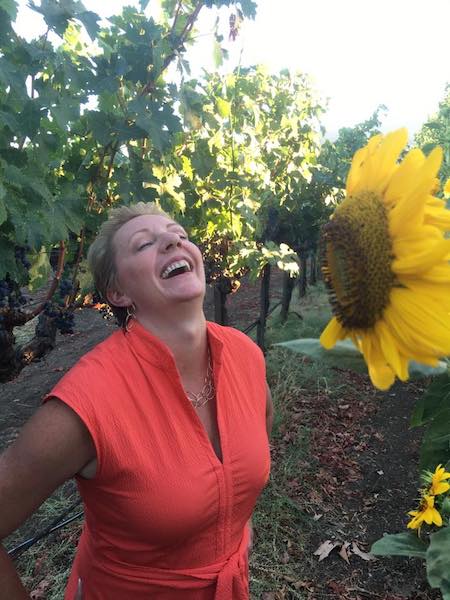 #2 - Stretch
30-Second Morning Stretch
Rid yourself of any pain or tension from the previous night's sleep with an energizing stretch. When you stretch, especially first thing in the morning, you are increasing your overall blood flow and relaxing the muscles so that you can perform at your best throughout the day. Happiness comes in many forms, and showing your body and muscles some love with a deep stretch like touching your toes, even if it's only for 30-seconds, is a surefire way to make you feel good and put a smile on your face. Consider stretching a different body part each morning for increased flexibility overall.

#3 - Quiet Time
A few moments of quiet time with your go-to hot beverage
Sometimes all you need is just a few moments to yourself to relax, gather your thoughts, and prep your mind for the day. And one of my favorite morning rituals that I never skip is a few minutes of quiet time while enjoying a cup of hot tea. The combination of simply listening to the ambiance of my surroundings while filling my body with something soothing and warm helps put me in an elevated frequency of gratitude. And by starting the day this way, I'm able to maintain high-frequency feelings throughout the day to keep me feeling energized and happy.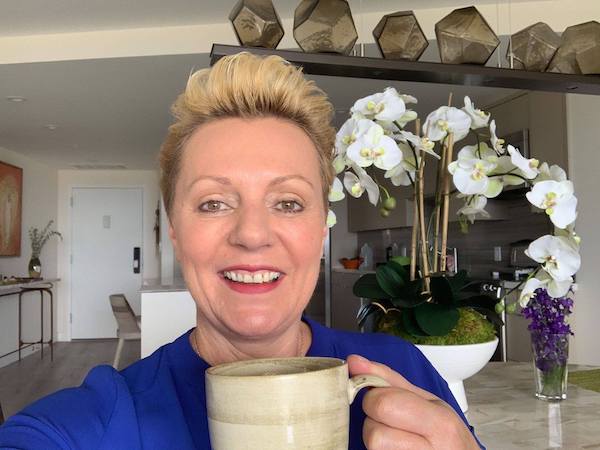 #4 - Shower
Mindful cleansing routine
While cleaning ourselves is something we should already be doing daily, taking a shower or bathing can be an incredible, joyful practice, especially when it's mindful. So the next time you shower, be sure to fully engulf yourself in the moment of cleansing your physical body, being mindful of the ability to provide yourself with such a soothing and healing gift.

#5 - Music
Listen to an uplifting music playlist
Listening to uplifting music does wonders to boost your mood and get you into the right kind of mindset to not only feel good but also conquer the day. Consider putting together a playlist of your most motivating music and listening to that as you get your day going!

#6 - Pay it Forward
Lean into random acts of kindness
When you are unexpectedly presented with a way to show kindness to someone else, grasp that moment and lean into it wholeheartedly. Generosity is one of the best ways to spread joy and happiness all around because you can almost always expect a smile!

#7 - Laughter
Take a quick break to have a laugh
Whether it's looking at a clip from your favorite comedian or watching a quick, funny video on YouTube, remember that it's okay to take a moment and insert a little more joy into your day with a dose of laughter. So the next time you take a break, consider having a laugh! And you can take this one step further and share that funny clip or video with someone else to bring a little laughter to their day too.

#8 - Check-in
Ask someone else how they are doing
Although we may not get to see all of our favorite people in person these days, the simple act of being there to listen, even if just for a few minutes, is a great way to nurture and cultivate the relationships we value most. Sometimes, a simple check-in on a friend, colleague, or family member can be just what both you and they need to feel a little bit happier.

#9 - Say No
Give yourself permission to say no
It can be difficult to say no to the things that do not serve you, especially if you're a people pleaser. Whether it's lack of time, lack of bandwidth, or just not having the energy, permitting yourself to say no to things that don't light you up can provide you with the peace of mind you need to be at your best. Practice saying 'no' without guilt for increased happiness and well-being.

#10 - Eat a Healthy Meal
Take care of yourself from the inside
Taking care of our health is directly related to how much joy and happiness we feel on a daily basis. Filling your body with the nutrition it needs to thrive helps to release the feel-good chemicals that are responsible for our mood and energy. So remember that each time you eat a healthy meal, you're not just taking care of your body, but you're making your body happy too.

#11 - Smile
Share a smile
More often than not, just like laughter, a smile can be contagious and happens to be the universal gesture for happiness. So the more smiles you give throughout your day, the more likely you'll receive them in return! And the best part, it only takes a moment to smile! :-)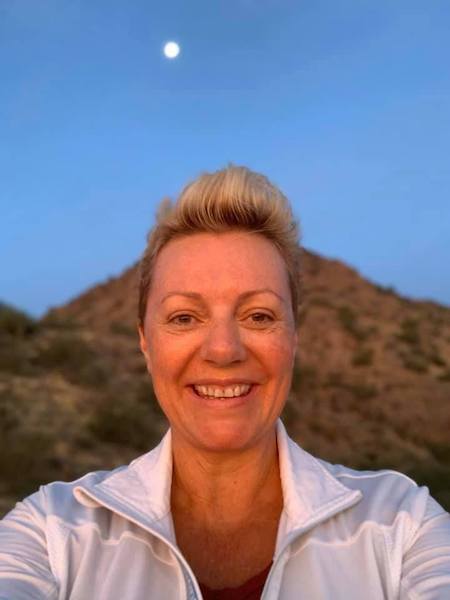 I hope you enjoyed these quick and simple ways to be happier and see how easy it can be to squeeze in a little happiness in just a few minutes each day! Staying on track with a happiness ritual you love is a fantastic way to help you sustain those feel-good, happy feelings throughout the day. And as a little bonus, I'd also like to share with you my success rituals along with a unique (and eye-opening) introspection exercise to help you expose the hidden subconscious programming that's keeping you stuck right now. Get FREE access here and get ready to uncover the happiest version of you!