The Mind Movies Story
Mission Statement
Mind Movies is a young, dynamic company passionate about enabling people to reach their greatest goals through the power of the Law of Attraction. This is achieved through a fun and simple technology which allows people to create, share, visualize, and materialize their ultimate dream life.
History
Mind Movies began when a factory worker in Sydney, Australia decided to make a simple 3-minute slideshow style video of what he wished his life to look like. He uploaded his video on YouTube to share his vision with the world.
Soon after, the inspiring video had hundreds of thousands of views. People from all over the world started asking him to help them make a movie about their life, with their dreams and goals.
He figured he was on to something, so he approached two of his friends, Natalie and Glen, and they embarked on creating MindMovies.com. They envisioned a place where people could create and share their own personal digital vision boards of what they wanted their future to look like, in a fun and easy-to-use way.
Together their concept quickly moved from inception to a worldwide success, and since then they have released multiple personal development programs to help people better their lives.
With over 100,000 customers, countless endorsements from personal development guru's like Bob Proctor, John Assaraf, Bob Doyle and Joe Vitale, and a slew of testimonials from happy, thankful customers who have manifested their dreams into reality, Mind Movies has a goal of reaching over 10 million people in the next few years.
The Mind Movies philosophy is to change the world one person at a time by helping people to identify what they want and enabling them to manifest it into their existence.
Biographies
Natalie Ledwell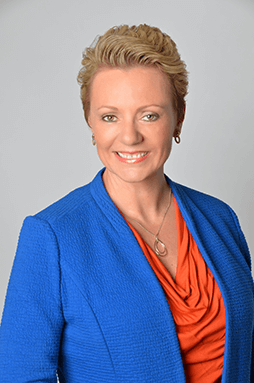 Natalie represents what all entrepreneurs strive to be: a determined success. As one of the founders of Mind Movies, she helped build the company with her love for personal development, knowledge of the Law of Attraction (LOA) and powerful visualization methods.
Natalie has released a number of life changing programs that have helped people from all over the world positively move forward with their lives. She also recently published her first book – Never In Your Wildest Dreams. The story illustrates how the LOA works and specifically outlines what you can do on a daily basis to optimize this universal law. Readers quickly begin to possess the empowering ability to attract ANYTHING they aim for and gain complete faith that the LOA can work for them too.
She is also the host of an online TV show called The Inspiration Show. Here she provides regular free information and interviews personal development guru's, to address all kinds of personal growth and Law of Attraction questions. This creates an environment where people can connect with like-minded people, and be inspired to make positive shifts in their lives.
And if that doesn't keep Natalie busy enough, she is also a founding member of the Southern Californian Association of Transformational Leaders!
Natalie calls San Diego, California, home but spends a month each year in her home country, Australia.
Glen Ledwell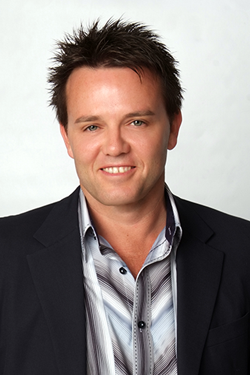 Glen is a born and bred serial entrepreneur with a diverse professional upbringing.
He has only ever had one boss in his whole life, starting his first business at the age of 17.
Since 2007, he has held the role of Director for Mind Movies, where he continues to be the driving force behind all the marketing strategies.
Prior to launching Mind Movies, he spent five years as the owner of several coffee franchises and developing advertising campaigns that were hugely successful. He also worked as the Director of a property development company, owned and operated a nightclub and an event company, plus started the first in-bathroom advertising entity in Sydney, Australia.
Today Glen spends the majority of his time in San Diego, and his holidays in his hometown of Sydney, Australia.
To see Glen speak at Underground 8 Online Seminar click here
Milestones
Dec 2006 - The first Mind Movie is created
March 2007 - Mind Movies website launches
March 2008 - The team moves the Mind Movies headquarters to San Diego, California and begins living an endless summer between there and Sydney, Australia.
August 2008 - Mind Movies releases Mind Movies Subliminal
September 2008 - Mind Movies hits 10,000 customers adding 7,000 in 1 week
June 2009 - Mind Movies hits 40,000 customers
Feb 2010 - Natalie releases 7 Secrets to Happiness
July 2010 - Mind Movies 2.0 is released
July 2010 - Mind Movies surpasses 50,000 customers, adding more than 10,000 in a single week with the release of 2.0
October 2010 - The first annual Mind Mastery World Summit is hosted by Mind Movies featuring Bob Proctor, John Assaraf, Bob Doyle, T Harv Eker, and a cast of guru's in the Personal Development world
March 2011 - Mind Movies 2.1 is released and Mind Movies surpasses 70,000 customers
March 2012 – The 'done for you' brain entrainment and subliminal version of Mind Movies, Mind Movies Matrix, is released
Oct 2012 – Mind Movies 3.0 is released
May 2013 – Natalie releases her book, Never In Your Wildest Dreams
June 2013 – Natalie's new coaching platform, Ultimate Success Masterclass, is released
Partners
| | | |
| --- | --- | --- |
| Bob Proctor | John Assaraf | Bob Doyle |
| T Harv Eker | Joe Vitale | Les Brown |
| Mind Valley | Bill Harris - Centrepointe | Brian Proctor |
| Mahendra Trivedi | Blair Gorman | Nick Ortner |
| Janet Attwood | Frank Mangano | Margaret Lynch |
| Mark Ling | Jim Bunch | |
Careers
Here at Mind Movies we have a unique approach to what some call "work". We maintain a "word-hard, play-hard" mentality at our creative headquarters in sunny San Diego. Our young, dynamic team is passionate about helping people reach their goals through the power of The Law of Attraction.
What's a typical day like at Mind Movies?
A day at Mind Movies is anything but "typical". When you walk through the door you'll be greeted with smiling faces and adorable puppies. That's right - here at Mind Movies you can even bring your pup to work with you.
You'll collaborate with innovative minds to work towards a common goal - helping people through visualization and the Law of Attraction. Just imagine spending your day with some of the most forward thinking people in the Internet Marketing industry.
We're small so everyone takes ownership over their own projects and tasks. You'll even have the freedom to pitch your wildest ideas and watch them come to life before your very own eyes. Maybe it's the ping-pong table in our office that makes us stand out, or the push up contest's every day at 12:34 p.m. Whatever it is… it's working.
5 Reasons to join the Mind Movies Team
1) Flexibility
No one understands flexibility more than Mind Movies. We know that brilliant minds can't be tied down, so why try? Our policy allows you to enjoy flexible hours, a relaxed working environment, and the ability to dress to express - in your most 'comfy' attire.
2) Amazing Co-Workers
The team at Mind Movies is a diverse crew. We're a fun, life-loving, open-minded bunch. You'll never have a hard time finding a lunch buddy or someone to strike up a conversation with. With employees in four different countries this group is one of a kind!
3) Benefits
Mind Movies offers marvelous benefits to their staff. Not only do we offer health care benefits but group lunches, company travel, regular massages, dinner parties and outings are common. Working at Mind Movies you'll never go hungry or be bored, the Directors always make sure their staff are well taken care of.
4) Grow with Us
We have partners all across the world that support Mind Movies all year round, so needless to say Mind Movies is one of the strongest companies in the Personal Development niche. We don't rely on investors so no one can pull the plug on our operation, and we are constantly growing. Natalie & Glen started Mind Movies in 2006 and have surpassed 100,000 customers.
5) Enlightenment
You can never accumulate too much knowledge. We encourage our team to continue learning with our extensive database of E-Courses, Ebooks, coaching and latest on-market training material. We even attend seminars world-wide to keep us up to speed with all the new technologies and advancements in our niche. We're Hiring!
Since we're not your typical company we aren't too concerned with your formal education, you can't get a degree in blogging, e-mail campaigns, or Internet Marketing. We hire team members based on their ability to stand out and be the best they can be. We are looking for hard workers who are playful, creative, dynamic and flexible.
No matter what your expertise or passion, please send your resume, video cover letter, and portfolio (if you have one) to jv@mindmovies.com and we'll be in touch!