How To Erase The Limiting Beliefs That Quietly Poison You With Self-Doubt, Fear, And Negativity
Watch This Eye-Opening Video And Discover A Simple Way To Awaken Your Limitless Potential: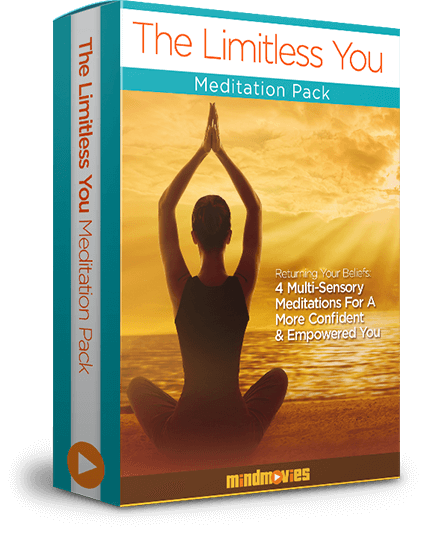 Take 83% Off Our Limitless YOU Meditation Pack; Containing 4 Multi-Sensory Meditations For A More Confident & Empowered You…
Just $17
---
The Limitless YOU Meditation Pack Gives You Instant Digital Access To 4 x 10minute Multi-Sensory Guided Meditations…
Each One Designed To Erase Your Limiting Beliefs And Enhance Your Personal Power:
1. The Barriers Removed Multi-Sensory Meditation
This protective guided meditation eases you into an energetic space where the people, environment and circumstances around you can no longer hurt you or implant limiting beliefs in you.

2. The Clear & Release Multi-Sensory Meditation
Use this liberating guided meditation to cleanse the energetic and emotional blocks that often become the starting point for damaging limiting beliefs.

3. The Spirit Guide Multi-Sensory Meditation
Relax, close your eyes, and let this mind-expanding guided meditation connect you to your deepest personal truths, so you can shape the right empowering beliefs to guide you forwards.

4. The Empowering New Day Meditation
This empowering guided meditation trains your mind to visualize your perfect day, and then manifest that day into your reality as reliably as clockwork.

FREE BONUS 1:
A 4-Hour Training Video That Liberates You From The 4 'Black Holes' That Keep You Stuck & Unfulfilled ($197 Value)
Beyond limiting beliefs, do you know what's really keeping you stuck? In this exclusive recording of a recent high-end training session with Natalie's inner circle, you'll explore how to escape the four most common 'Black Holes' that most of us spend our lives stuck in..
This immersive training session is divided into four parts, each corresponding with one guided meditation in your Limitless YOU Meditation Pack:
Part 1: Barriers Removed
Discover how to neutralize the external barriers holding you back - from toxic people and work environments, to energy-sapping situations. Includes the 'Barriers Removed' written exercise that will take you back to your childhood, and help you pinpoint the origins of your positive and negative beliefs, habits and emotions.
Part 2: Tap Into Your Power
Here you'll be guided through a process for rediscovering your personal power, by first uncovering your Personal Power Blocks - and then reconnecting with your Higher Self. Includes the 'Take Back Your Power' exercise that uses a series of simple questions to get to the core of what's suppressing your power, and how to reclaim it in your daily life.
Part 3: The Power Of WHY
This part focuses on dissolving the blocks holding you back from "source" - whether you call that God, the Universe or just Collective Consciousness. The exercises and meditations in this session will create a deep sense of harmony between you and your surroundings... which will allow you to express love for yourself and everything around you, as you honor your purpose with unbreakable focus.
Part 4: Making The Change
Finally, you'll discover how to make the necessary changes to your daily habits, thoughts, behaviors and decisions… so you're always moving in the right direction. You'll also get a variety of potent exercises for diving in DEEP, and clearing out the negative charges in your thoughts and behavior.

FREE BONUS 2:
The Limitless YOU Personal Transformation Guide ($47 Value)
This beautiful and fully printable PDF workbook will be your sidekick throughout your Limitless YOU experience. In it you'll find a series of eye-opening exercises related to each guided meditation and each part of your 4-hour training video, including:
The Source Of Your Limiting Beliefs Exercise:
Takes you back to your childhood, and reveals experiences that are quietly influencing you to this day.
Take Your Power Back Exercise:
Answer a few simple questions and discover what's really draining your personal power, and how to reclaim it.
Connection To Source Tracker:
Use this after your Spirit Guide meditation to track what your Higher Self is telling you.
Making The Change Planner:
This handy template will help you optimize your life by effortlessly transitioning to an empowering daily schedule that you'll actually look forward to.
We want you to be blown away by The Limitless YOU Meditation Pack. If for any reason you're not - even if you just can't find the time to use it - then email us within 60 days at [email protected] for a fast and friendly refund.
And just to say thanks for giving it a shot, we'll even let you keep the guided meditation audios and the bonus training video.
There is ZERO risk in trying out the Limitless YOU Meditation Pack… so our advice is try it now and decide later.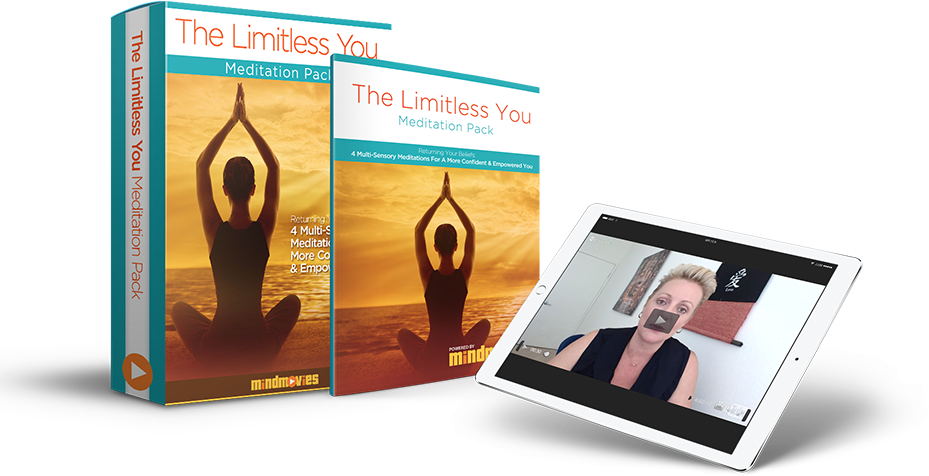 Instant Digital Access $97 $17