Supercharge Your Life With A Remarkable Mind
Into Matter Technology That Trains Your Brain To
Pull Your Wildest Dreams Into
Reality

...

The Mind Movies phenomenon has empowered over 5.8 million people to transform their finances, careers, health and relationships. Join the revolution today!
A message from Natalie Ledwell, founder of Mind Movies:
Every now and then, an invention or breakthrough comes along that changes, well, everything.
For transportation it was cars and airplanes.
For power it was electricity.
For communication it was telephones, then the internet.
Each of these breakthroughs sparked an important shift in the human experience.
But what about the most important experience of all... the one taking place in our minds?
Is the way you use your mind today, different from how your parents, grandparents and ancestors used theirs?
What if I told you it could be different... in all the right ways.
What if I told you there has been a scientific - yet also beautifully spiritual - breakthrough involving the mind...
That could erase virtually all the brain fog... the bad habits... the self-defeating thoughts... and even the sense of lack that may have held you back in the past?
And that could once again change everything about your human experience?
Look...
If you're like most people, you've arrived here because there is something, big or small, that's missing in your life.
Maybe you're struggling to get out of debt -
Or maybe you just want a little more money in the bank.
Maybe you're dreaming of a career breakthrough -
Or maybe you just want a little more recognition and compensation at work.
Maybe you're looking to overcome an illness or lose weight -
Or maybe you just want more energy and vitality in your daily life.
You might even be searching for a soulmate who's made for you -
Or maybe you want to feel closer to the one you've already got.
---
Whatever it is that brought you here, there are two crucial facts you must know:
1. You are not alone, and it is NOT your fault that you're not exactly where you want to be (I'll show you why in just a second).
2. This vital discovery I've found may finally spark that turning point you've been craving (even if nothing else has worked for you in the past).
But before I show you this discovery, we first need to take an honest look at...
Why you're not yet where you want to be.
Chances are, you're no stranger to personal growth.
Maybe you already meditate.
Maybe you're a student of the Law of Attraction.
Maybe you set goals, or you're passionate about productivity or mind hacks that can make you a more efficient human being.
And yet whatever it is you're doing right now...
It's not consistent enough for you.
It's not erasing your most stubborn bad habits and self-doubt.
And you're still struggling with roadblocks, both inside you and around you.
And maybe, despite everything you've tried, it STILL feels like that 'higher' you...
The you with the unbreakable clarity and personal power to live up to your GREATEST potential...
Is still frustratingly out of reach.
But you know what?
I believe you were destined for so much more than just being STUCK.
In fact, I believe you were placed on this planet to achieve, experience, enjoy and create virtually anything your mind can imagine!
This is why I've committed the past decade of my life to showing people that YES... there is an easier, more joyful path to living your greatest life.
One you're about to see for yourself, so please pay very close attention...
---
My name is Natalie Ledwell,
and I'm the founder of a global human
potential movement known as Mind Movies.
---
And this discovery I'm talking about began back in 2008, when my business partner Glen and I were struggling serial entrepreneurs.
We owned four messy businesses, each one slowly eating away at our sanity, time and higher purpose.
I had always been a bit of a dreamer, and at the time I was already a student of personal growth for years - thanks to my former boss who got me hooked on a set of Brian Tracy cassettes.
But in all the courses, books, videos and events I devoured, I had always sensed a missed opportunity in it all...
A 'missing link' that should have bridged that crucial gap between what we know we must do on a conscious level...
And the subconscious fuel needed to get us there.
I saw this problem manifesting in myself and in others, over and over... and maybe YOU can recognize it too:
You'll read a book, or attend a seminar, or learn a new technique, and get a priceless a-ha moment from it.
But then, when it's time to put that realization into action, you'll push through with it for a while...
Only to lose steam a few weeks or months down the line -
Ending up right back where you started; none the richer and none the wiser.
And that's what so much of conventional personal growth is like: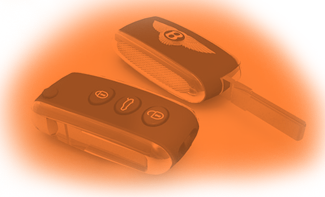 It's like being handed the keys to a supercar... only to realize the car breaks down every few miles!
For years I dealt with this frustrating reality in almost every practice I used, from meditation to the Law of Attraction to goal setting.
But everything changed for Glen and me when one day, a friend shared a visualization technique he had been quietly developing.
It was a homemade 3-minute slideshow-style video of what he wished his life looked like.
He had uploaded this video on YouTube, thinking he'd inspire others with it - and within days it had gathered thousands of views from curious people who wanted to know:
How can I make one of these for myself???
Knowing Glen and I as resourceful (and crazy stressed out) entrepreneurs, he reached out to us to help him grow this idea.
That's how Mind Movies was born...
And today, over 8 years later, it has spread like wildfire across personal growth communities worldwide...
Revolutionizing how over 5.8 million people grow, manifest, earn, heal and achieve.
But what exactly is Mind Movies?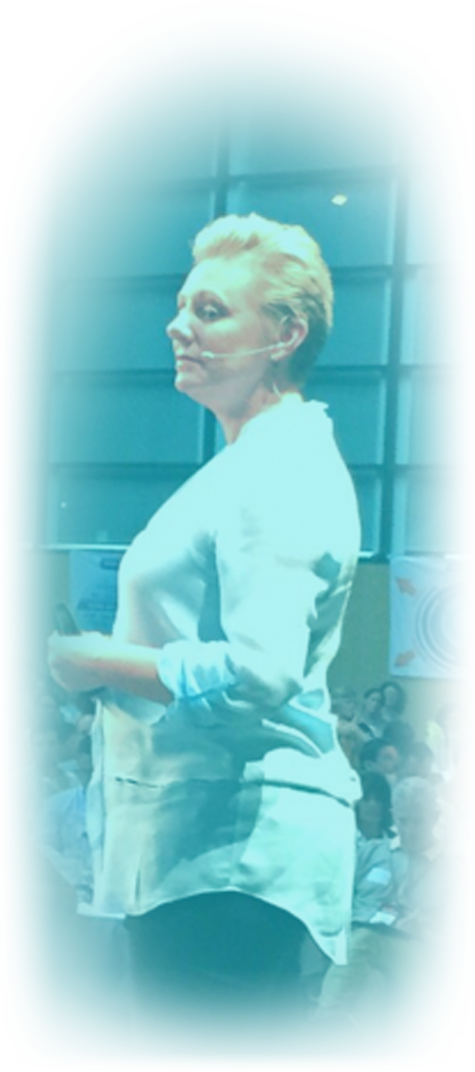 Mind Movies is a multi-sensory technology that simplifies and streamlines your process of personal growth...
Allowing you to spark DEEP inner transformation, as easily as pressing PLAY on a video.
And how it works couldn't be simpler:

1. You CREATE your own personalized 'Mind Movie', using our easy creation software (anyone can do it, and it only takes a few minutes).
2. You WATCH your Mind Movie, and the visualization and affirmation technology naturally reprogram your subconscious mind to be in unison with your dreams and desires.
3. Your subconscious mind then works on autopilot to MANIFEST your desired outcomes into reality.
Under the hood of this seemingly simple process you'll find two POWERFUL mind sciences, working in harmony to elevate your reality.
1. The first ingredient is VISUALIZATION
Visualization is the practice of training your subconscious mind to 'see' certain scenarios and outcomes that you want to bring into your reality.
Did you know that your subconscious can't fully differentiate between thoughts and reality?
When you visualize, your subconscious draws on the scenarios and outcomes that you programmed it with, and then takes steps to mirror that 'internal movie' in your actual reality - all without you even realizing it.
This is why many of the world's top performers, from professional athletes to musicians to CEOs, use visualization to stay on top of their game.
2. The second ingredient is AFFIRMATIONS
Affirmations serve the exact same purpose as visualization, which is to reprogram your subconscious mind.
Except instead of visualizing 'movies' in your mind, you recite positive statements like "I am healthy" or "I have all the money I need" or "I am in love with my soulmate."
Just like with visualization, your subconscious mind then absorbs these statements, and works on autopilot to make them a part of your reality.

Okay, so visualization and affirmations are powerful on their own... But what happens when you COMBINE the two?
Well, that's where Mind Movies technology comes in.
Through short multimedia videos that harmonize both visualizations and affirmations, Mind Movies reprograms your subconscious mind...
In a way that's easier, faster, more fun and more transformational than you've ever experienced with ANY personal growth tool in the past.
Why?
Because by drawing on both vivid imagery AND carefully selected words and phrases...
Your specially engineered Mind Movies give you a truly multi-sensory personal transformation experience that dives deep into your subconscious...
Rewires your thoughts, emotions and habits for the outcomes you want in your life...
And brings your mind's desires into your living, breathing reality.
So, now that you know how it works... let's start putting it to work in YOUR life:
Introducing the
Mind Movies 4.0 Creation Kit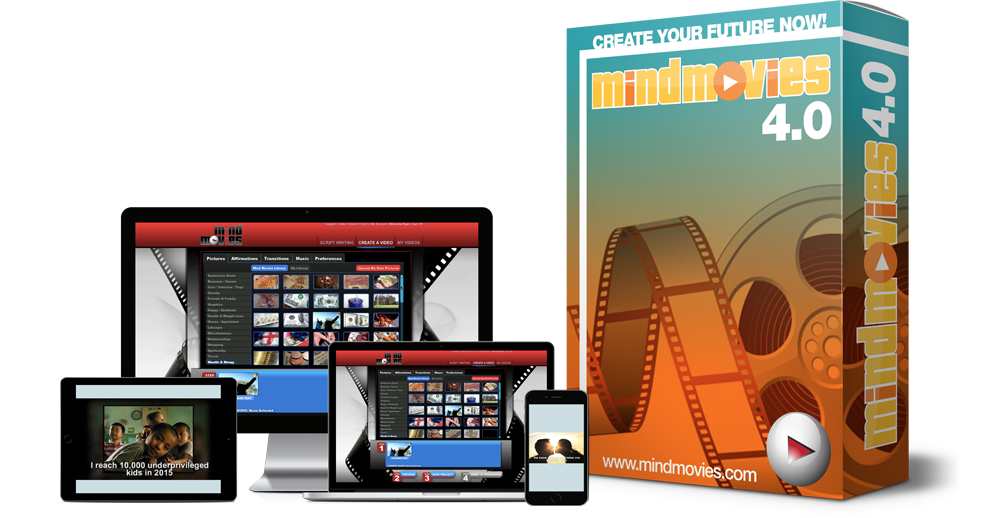 The Mind Movies 4.0 Creation Kit is the latest, most powerful version of our bestselling subconscious reprogramming technology that makes you the writer, producer, and director of the movie of your ideal life.
What you get is a powerful yet easy-to-use program that allows you to create ANY 3-minute Mind Movie you want, powered by your affirmations, visuals and even music...
As easily as sticking pictures on a vision board.
In fact, it kind of is like a vision board...
A living, breathing one, that brings YOUR greatest story to life.

Watch this quick demo video:
OR review these 4 steps:
Select empowering positive affirmations that will imprint themselves in your subconscious mind, elevating your thoughts, habits and actions for the better.
Add inspiring photos or video clips of the things you love or desire most, for you to use as your visualization aid (choose from our library or import your own).
Select an uplifting piece of music from our music library, or again - even upload your own... Because after all, what's a good movie without a good soundtrack?
The brand new Mind Movies 4.0 Creation Kit even lets you add incredibly powerful subliminal audios on top of your music tracks. These are looping audio tracks infused with thousands of empowering phrases that further condition and empower your subconscious mind.
And that's it! In just a few short minutes, your personalized Mind Movie is ready to watch or download to your computer, smartphone or tablet.
Experience the Mind Movies 4.0 Creation Kit NOW
Mind Movies makes personal growth easier and more fun than ever.
Can be learned in minutes... no computer or video skills necessary
Takes just 3 minutes a day
Triggers instant, deep and lasting subconscious transformation
Flexible; make any video on any topic
Fully customizable; insert your own videos, music and images
Downloadable to your computer, smartphone or tablet
Shareable with friends on social media
Works on any computer, Windows or Apple
Unexpected cash, unexpected checks, a beautiful spa vacation, even pets!
'I personally have had an amazing experience with Mind Movies. Unexpected cash, unexpected checks, a beautiful spa vacation, even pets; specific pets that I wanted just fell in my lap. It's been great."
Dianne Orwig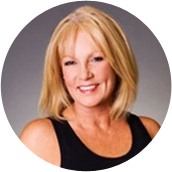 Leading Neuroscientist explains how Mind Movies reprograms your brain
"Have you ever been driving down the road in your car, and heard a familiar song on the radio that instantly brings a rush of visuals, emotions and memories into your mind?
Maybe it reminds you of a time in your life - like when you were 16 years old and you had a crush on your first boyfriend. Or when you were 22 and graduating from college. Or when you were 30 and you had your first child.
This trigger is known as an associative memory; the song activates a set of circuits in your brain to remember the past.
Mind Movies works in the exact same way; except instead of remembering your past when you hear that song...
You remember the future you want to create when you watch your Mind Movie.
What's amazing is that biologically this process looks exactly the same in your brain:


"As this associative memory is triggered, your brain begins reorganizing its circuitry and laying down the tracks that turn the future you visualized in your Mind Movie, into reality."
Dr. Joe Dispenza, Neuroscientist & Author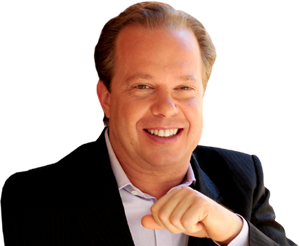 How an 'old school' meditator used Mind Movies to overcome his sense of unworthiness... and manifest a life-changing windfall.
For Tom, a long-time meditation enthusiast, Mind Movies wasn't love at first sight. He was skeptical about the idea of using 'technology' in his meditation and personal growth practice.
But with his friend's encouragement, he decided to try it.
"My first Mind Movie was filled with pictures of saints, yogis, and wise quotes from Abraham Lincoln and Winston Churchill," muses Tom. "I was focused more on enlightenment, and less on wealth and material things... not so much because I didn't want them, but because I somehow felt unworthy."
Then Tom stumbled upon an online photo of gold and silver coins. On a whim, he decided to include it in his Mind Movie, along with the Chinese character for affluence.
Tom proceeded to use his Mind Movie for a number of weeks to, as he put it, "communicate with my future self and erase my sense of unworthiness."
His turning point happened on a seemingly ordinary day, when a good friend whom he hadn't seen in years came to his house, and placed an envelope on his table.
"Open it," she told him.
In the envelope was her will, written just shy of her 68th birthday.
When Tom skimmed through it, he couldn't believe his eyes.
She had left him $110,000 worth of her fortune... in the form of her gold and silver collection.
Experience the Mind Movies 4.0 Creation Kit NOW
You now have the power to create your life's greatest story.
A story where success, affluence and well-being are your default state.
And where even your most stubborn challenges and obstacles have ZERO power over you.
What does that story look like for you?
Are you sipping ice-cold daiquiris on a warm and breezy tropical beach?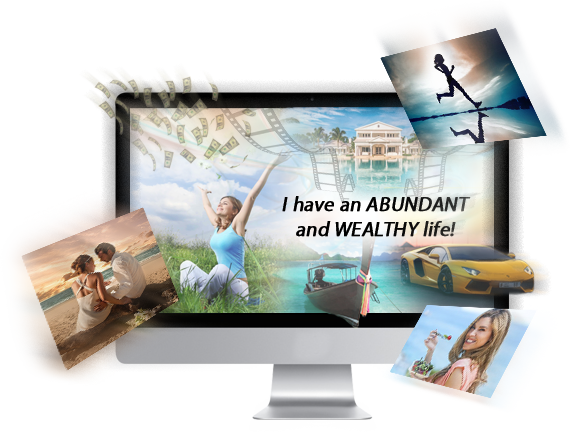 Are you carving your convertible sports car down the breathtaking slopes of Italy's Amalfi Coast, wind in your face and love of your life by your side?
Are you growing a passion-driven career or business empire that rewards you for helping others with your gifts and talents?
Or maybe you're just enjoying long and lazy afternoons with your loved ones, finally free of the financial, time and health worries that held you back in the past.
Whatever your story is...
Mind Movies can make this your reality - and I'd love nothing more than to PROVE that to you.
At this point, you can surely see the impact Mind Movies can have on any area of life you choose to upgrade.
And yet this is also the point where a lot of people wonder - can I afford this? Will I have time for this? Will I really get the results Nat is talking about?
It would be a crying shame to let your own self-talk get in the way of your highest potential, which is why...
I want to make it an absolute no-brainer for you to try the Mind Movies 4.0 Creation Kit.
First, please bear in mind that developing the Mind Movies 4.0 Creation Kit has not been cheap or easy for us.
We've invested hundreds of thousands of dollars working with the world's top audio engineers, videographers, musicians, personal growth and peak performance experts...
To give you what we believe is the most powerful and easy-to-use subconscious reprogramming tool on the planet.
I still remember back in 2008, even before all the new upgrades, our business advisors suggested we sell the basic Mind Movies Creation Kit for $1,000.
I won't lie to you, we did consider this... and we wouldn't have been the first ones to be selling a high-end personal growth technology at that price.
But then we asked ourselves...
How are we going to reach 10 million people - especially those who need this MOST - with a price tag many can't comfortably afford?
So we knocked down the price to the absolute lowest figure we could possibly afford:
Not $1,000...
Not $800...
Not $500...
And not even $300...
But just $197.
And that's the retail price everyone else normally pays for our flagship technology.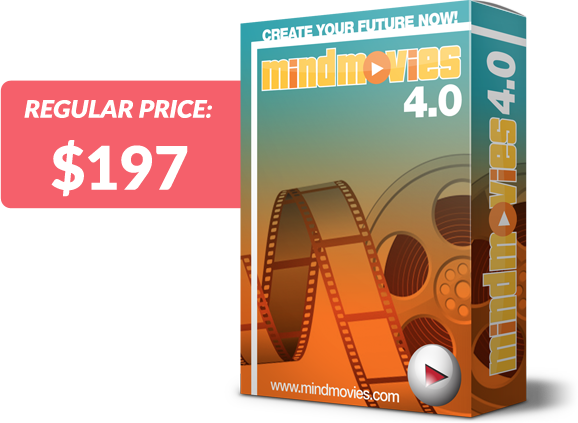 But for an extremely limited time, to celebrate crossing the mark of 5.8 million students, I'm pleased to offer you the Mind Movies 4.0 Creation Kit at a generous 50% off...
So you invest not $197, but just $97 for lifetime access PLUS a whole bunch of goodies you're about to see for yourself.
Just remember, this is a limited discount that will be taken down at any time - in fact it might be gone by the time you leave this page.
So if you'd like to secure your discount and experience the Mind Movies Creation Kit at zero risk (you're protected by our unconditional guarantee, more on that in a moment) - then place your order on this page NOW:
Your Special Price Today:
Experience the Mind Movies 4.0 Creation Kit NOW
Order today and get two FREE bonuses worth $1,047: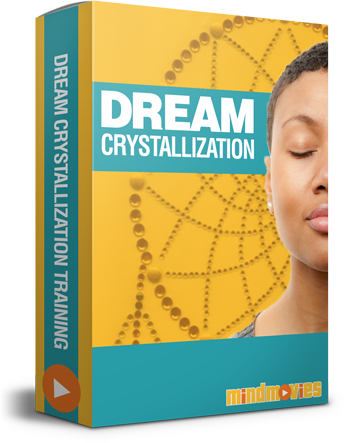 FREE BONUS: Dream Crystallization mini video course (worth $47)
A fantastic complement to your Mind Movies 4.0 Creation Kit, the Dream Crystallization mini course guides you through a series of eye-opening questions and exercises that answer of the most crucial questions of your life:
"How do I know what I really want?"
The clarity you get from this mini course will then allow you to create personalized Mind Movies that speak EXACTLY to what makes your heart sing.
FREE LIMITED BONUS: A treasure chest of courses from the world's top personal transformation coaches (worth over $1,000)
Thanks to my friends in the coaching profession, I am able to offer you this incredibly valuable pack of bonus courses from luminaries like Bob Proctor, Joe Vitale, Andy Shaw, Margaret Lynch, Christie Marie Sheldon and many more.
Consider it their way of thanking you for being part of the Mind Movies movement.
There is just one catch: because product licensing terms sometimes change, I may need to stop offering them at a moment's notice to anyone who doesn't secure them while they're available.
And so the only way to secure the following bonuses is to order on this page, right now:
- 4-Part Course: How to Get More Done in Less Time $199
- Repeating Numbers Handbook $47
- Bridging the Abundance Gap book $37
- Manifesting Money and Success: The Ultimate Manifestation Breakthrough Kit $47
- Clearing Negative Beliefs Meditation (MP3 Download) $47
- Power of Purpose Meditation System - $198
- 12 Principles For Winning The Mind Game $149.95
- 5x Brain Hacker MP3s $75
- The Bug Free Mind Breakthrough Kit $75
...and MUCH more!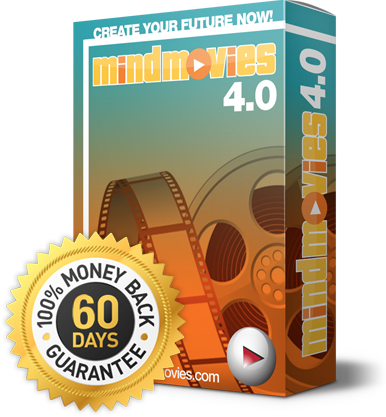 My final bonus to you is a sincere PROMISE:
Once you order, login and create your first Mind Movie, you'll instantly see how easy and fun this technology is.
Then, once you start watching your Mind Movie daily, and even creating new ones as you please, you'll realize how transformational it is.
In fact, some of our students report improvements in their emotions, thoughts, and habits, just after a few short sessions.
Finally, once you start seeing every area of your life begin to change for the better... you'll want to share this technology with everyone you know.
I know that's a bold promise - but that's exactly what I've seen time and time again in the new students who join us.
So if we don't live up to this promise in any way whatsoever...
In fact, even if you just change your mind or can't find a few minutes a day to make and use your Mind Movies...
Just email us within 60 days at [email protected] for a full and friendly refund.
Try the Mind Movies 4.0 Creation Kit 100% risk free for 60 days
There's always going to be a movie playing in your mind...
what will yours be?
The truth is, disempowering movies are a fact of life.
They can invade your mind from anywhere - like from things you saw your parents saying or doing growing up.
Or the pain of a bad breakup.
Or a traumatic childhood incident.
Or the frustration from a problem you can't seem to solve at work or at home.
Or fear about something that hasn't even happened yet, like surgery or a tough conversation you need to have with someone.
What's frustrating is, even when you're aware of these 'bad' movies, it's nearly impossible to press the STOP button on them.
But here's the thing:
While you can't stop these 'bad' movies from forming...
You can replace them with empowering movies - and that's exactly what Mind Movies does for you.
So just like how you take a shower whenever you're feeling icky...
The Mind Movies 4.0 Creation Kit is a tool you use over and over again to 'cleanse' your subconscious... whenever negativity or self-destructiveness starts building up inside it.
Let's do this. Together.
Even if nothing else has worked for you in the past...
Even if you're still 50/50 (remember that's what the guarantee is for)...
And even if you're not yet confident in your OWN abilities to make this work...
All I ask is that you do yourself a favor and give this experience a fair shot.
Over 5.8 million people use Mind Movies every day to live happier, healthier, more successful and more abundant lives.
Now it's your turn - just place your order below, and in minutes we'll be helping you make the movie of YOUR greatest life... and turn it into your reality.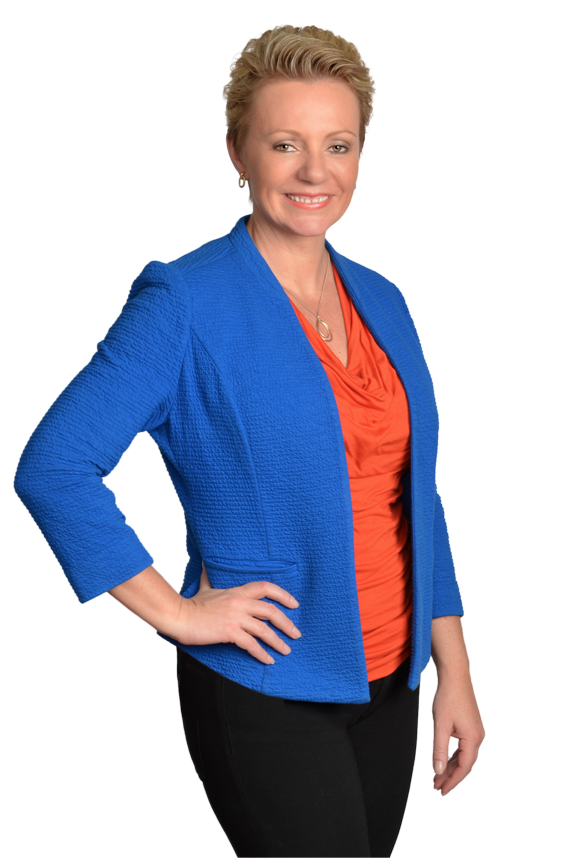 How to get started:
Click on the Add To Cart button below to order Mind Movies.
Once you've completed your order, follow the instructions in your confirmation email, and login to your Mind Movies software.
Right after watching this video, go ahead and start making your first Mind Movie. Do it while you're still excited and while this intention is still fresh in your mind.
Watch your self-made Mind Movie right away! And keep doing it every day either in the morning before you start your day, or in the evening before bed. Or better yet, both.
Just keep doing this every day and watch as both your own mind and the Universe begin to bend in your favor.
I made my movie and absolutely love it!
"Thank you so much!!! I made my movie and absolutely love it! You have done an amazing website to work with. It is so much fun to create my own movie with all the possibilities you've offered!"
Nina Moshkovich
I am so grateful for Mind Movies coming into my life...
"I am so grateful for Mind Movies coming into my life...Thank you for being there when I needed it most, thank you Natalie for your abundant invite, I really needed to get into my mind!! And now I am and have and always will from now on!!!"
Catherine Goodwill
Mind Movies really really is one of those things I say...MAN, I wish I had thought of that one!
"Such a long time fan of your product! You know Mind Movies really really is one of those things I say...MAN, I wish I had thought of that one! It has been a pleasure to use your products and watch your phenomenal growth over these years. Well done by all accounts!"
Lisa Marie
Frequently Asked Questions