Fellow Visionary...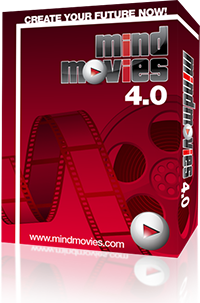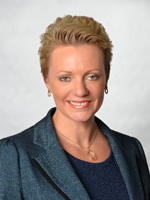 Are you burnt out?
Miserable in your job or relationship?
Do you wake up each and every day dreading what it may hold for you?
Do you feel trapped in a life that you KNOW deep down inside you're just NOT destined to be living?
You're not alone; there are hundreds upon thousands of people who face each and every day with exactly the same sense of impending doom.
I know, I used to be one of them.
My name is Natalie Ledwell and I escaped from my box, my cubicle, my caged life... and I'm here to say if you feel the same... you can too.
It seems like a lifetime ago, but in reality it's only a few years ago that I was steering my ship in completely the wrong direction, allowing the winds to take me wherever they thought I needed to be.
I lived my life on autopilot, just waiting to react to the next situation I was faced with. But I knew somewhere inside me that this simply was NOT the life I was put here to lead.
I had far bigger dreams than any of my 7 siblings... And I knew as soon as I could, I would leave and pursue a different life.
When I was younger, each and every day I would daydream and picture my perfect life... and the burning desire to do something different stirred inside of me.
I realized that I was on a personal mission to find a way to change my circumstances, and more importantly my entire life, but I needed the tools to make it happen.
I finally found ALL the answers I was looking for, and now I want to share them with you too.
What I discovered changed my world forever, and it's become my greatest ambition to share the answer with as many people across the globe as I can.
The result of my quest?
It's called MIND MOVIES and I've released it to the world in sincere hope that ANYONE who has the deep desire to live their dreams, to change their lives for the better and to invite all the abundance and success into their lives they desire, gets that opportunity... and more.
It doesn't matter if you:
Want more wealth or success in your life
Want the firm, fit and healthy body you've been dreaming of...
Want to meet the partner of your dreams (Or rekindle your existing relationship!)
Mind Movies makes the process, simple, fun and incredibly effective.
With the power of Mind Movies, from the first minutes of creation, to the 3 minutes a day it takes to let your Mind Movie work in your life... you'll be on your way to mastering your mindset and enlisting the universe to deliver exactly what you want.
Are You Ready?
To retire earlier than you ever thought was possible?
To get in the very BEST shape of your life?
To climb the ladder of success far higher than you might have ever imagined?
If your answer is yes to any of these questions, then you've just discovered the No.1 way to make all of those things and MORE, magnetically come into your life. Instead of letting the wind push you wherever it wants to take you... you get to grab the rudder and steer your ship to ANY destination you desire.
And it takes as little as 3 minutes a day!
"I personally have had an amazing experience with Mind Movies. Unexpected cash, unexpected checks, a beautiful spa vacation, even pets; specific pets that I wanted just fell in my lap. It's been great."
Dianne Orwig - Mind Movies User
SO... What's a Mind Movie?
Simply put, it's the key to getting everything you want in life, and more.
More specifically, it's one of the most powerful visualization tools ever created allowing you to SUPERCHARGE your way to reaching your goals and desires faster than you could possibly imagine!
A Mind Movie is a little 3-minute video of your very own creation. It's a snapshot of your perfect life that allows you to see it in the "now", in the present, as if it's already sitting right in front of you.
Amazing positive affirmations, powerful images of the things that most inspire you, motivating video clips, and your own personal soundtrack (every GREAT movie needs a great soundtrack right?).
All of it customized to fit your exact dreams and goals.
And with our new Mind Movies 4.0 Creation Kit, it's the easiest thing in the world to create!
You won't need to know any kind of technical mumbo-jumbo, if you can click a mouse or tap a tablet... you'll be making your very first Mind Movies within minutes!
And once you've chosen your destiny and created your own Mind Movie, it only takes a few minutes a day to use the system to make your dream a reality.
Plus, you can take your Mind Movies with you wherever you go! Put them on any device and off you go. Play your Mind Movie to reinforce your dreams, anytime, anywhere!
So, how'd we get here?
Way back in 2008, my business partner Glen and I were stuck in a rut. We were what you could call "serial entrepreneurs" and we had (at that time...) at least 4 businesses running.
It was a mess... and worse, it was quickly taking all my mental and physical time, but we really weren't getting what we needed!
We knew that something had to change. We needed to find a way to truly start to see the kind of progress we envisioned and the kind of success that we both secretly KNEW we were destined for.
Then a close friend shared a technique that he had been using for visualization... and the changes in his own life were remarkable to say the least, but when I SAW what he was doing, it was as if a light bulb went off.
I suddenly knew without a doubt what I had to do, not only for myself, but also for as many others around the world as I could.
The creation of the original Mind Movies platform wasn't far behind, and the rest is history.
My new audacious goal is to reach 10 million people with our Mind Movies platform and change as many of those lives as possible!
Yours included.
The Mind Movies 4.0 Creation Kit empowers people to reach their dreams through visualization, by enabling them to easily create their own powerful video vision boards, using an easy drag and drop online tool.
Since 2008, over 5.8 million people have been touched by the power of Mind Movies.
And now the question is, do you want to join them? Do you want to see the same kind of transformation in your life, in the shortest amount of time possible?
I hope this is beginning to sink in, because when you start using your own Mind Movies to align your thoughts and your focus and start broadcasting those thoughts out to the universe, massive shifts and changes will start to come into your life almost immediately.
And the great thing is, once you start making them... you won't be able to stop! The possibilities for your Mind Movies are almost limitless!
And we've designed Mind Movies 4.0 to be INCREDIBLY easy to use. I'm no tech savvy computer guru; Mind Movies is designed to be quick and simple.
See how easy it is to create your Mind Movie by watching this short Demo:
Want to see JUST how easy it is?
Watch this short video and see how simple and quick it is to make your very first Mind Movie!