Yes! We're giving you our entire Mind Movies Matrix subconscious reprogramming system... for
$297
Just $1!
In just 6 minutes a day, the Mind Movies Matrix system supercharges your productivity, creativity & intuition... and flips on the 'success & abundance' button in your subconscious mind.
WARNING: This limited offer expires when the timer reaches zero, so HURRY:
yes, of course i want
mind movies matrix for $1!
Then 4 monthly payments of $59 after your 14 day trial ends. Cancel anytime. Plus you're protected by our 1 year 'no questions asked' money back guarantee
Hi, it's Natalie Ledwell, and I'll get straight to the point...
The response to our Mind Movies Matrix launch has been off the charts.
Seriously, the team and I can barely believe our eyes as thousands of new students keep flooding in.
It's so inspiring to see this many people harnessing Matrix's unique combination of brainwave entrainment and visualization technology... to create their greatest lives from the inside out.
So today we decided... it's time to give back a little something to the community.
You see, after checking in with the community, we realize there are a few reasons some are still holding back on ordering Matrix:
1) Money
Is it worth the price? I'm not sure I can spend the cash.
2) Uncertainty
Can Matrix really help me? Can I spare the time and energy?
3) Self-doubt
I'm not sure I can do this. Will I have the discipline? Will I get results?
If you're reading this page, you're most likely one of these people too - so the top secret gift we're giving you is...
---
14 days of unrestricted access to the entire Mind Movies Matrix System, PLUS all the perks and bonuses... for just $1.
(Just keep this page to yourself - it's too generous to share it with anyone else!)
---
We normally wouldn't give away one of our most popular programs for next to nothing - so this one's for your eyes only.
Consider it our way of encouraging you to try Matrix for yourself. Because once you do, you'll quickly realize that:
The 'upgrades' it triggers in your finances, career, health and relationships are worth thousands of times more than the retail price.
You can use it no matter how busy you are - your Matrix and Subliminal Mind Movies take just 6 quick minutes a day (3 minutes in the morning and 3 minute at night).
Matrix's brainwave entrainment technology does the inner work for you, meaning anyone (and I mean anyone) can enjoy breakthrough results with it - even if nothing else worked for you in the past.
Best of all, you're putting just one dollar on the line to prove this to yourself.
So go ahead...
access mind movies matrix
now for $1
Then 4 monthly payments of $59 after your 14 day trial ends. Cancel anytime. Plus you're protected by our 1 year 'no questions asked' money back guarantee
Here's What You Get For Just $1:
*Then 4 monthly payments of $59 after your 14 day trial ends. Cancel anytime. Plus you're protected by our 1 year 'no questions asked' money back guarantee.
Mind Movies Matrix is a treasure chest of Mind Movies focusing on four crucial areas of your life: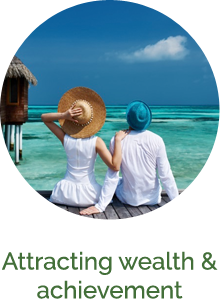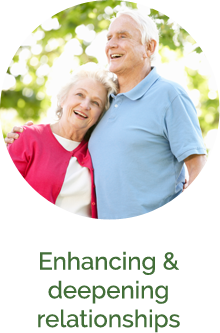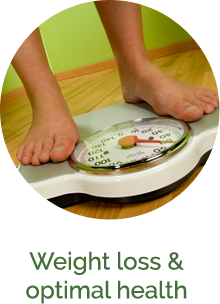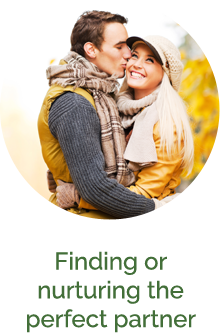 Like normal Mind Movies... Matrix Mind Movies harness powerful visualization and affirmation technologies to reprogram your subconscious and bring your goals into reality.
But unlike normal Mind Movies... Matrix Mind Movies are also laced with mind science luminary Morry Zelcovitch's brainwave entrainment and subliminal technologies, that dramatically enhance your results by guiding your brainwaves into a more focused, productive and empowered state.
3 minutes in the morning and 3 minutes in the evening is all you need... the effects of the technology keep working on your subconscious throughout the day and night, even when you're not watching your Matrix Mind Movies.
Morry's space-age technology is highly sought after by top schools, athletes, CEOs and even governments - and this is your chance to experience it for just $1.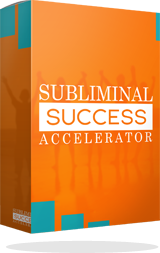 FREE BONUS 1:
12 months access to the Subliminal
Success Accelerator monthly
mentorship program (worth $444)
The Subliminal Success Accelerator (SSA) is our premiere monthly mentorship program.
Each month, SSA members receive exclusive life-sculpting tips, tools and training not available anywhere else, including live monthly coaching calls, subliminal audios by Morry himself, and other mind-expanding goodies.
Access to SSA is normally $37 per month. But when you get Mind Movies Matrix for $1 today, you'll get 12 months on us - that's a $444 value.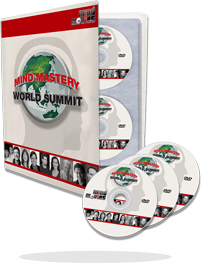 FREE BONUS 2:
Uncut footage of our closed-door
Mind Mastery World Summit
Seminar (worth $249)
The Mind Mastery World Summit is one of the most respected and exclusive events in the field of personal growth.
This free digital video package gives you enough high-end video training to fit 11 DVDs - including presentations from Bob Proctor, Bob Doyle, John Assaraf, T. Harv Eker and much, much more.
(Please note we won't be sending you any DVDs - instead you'll get instant access through our private online membership site.)
With the bonuses included, you're getting $990 worth of
world-class peak performance training, tools and technology for
just $1
sounds great...
give me my goodies!
Then 4 monthly payments of $59 after your 14 day trial ends. Cancel anytime. Plus you're protected by our 1 year 'no questions asked' money back guarantee
---
And... we'll even let you KEEP your bonuses if you choose not to extend your Matrix access past the 14 days!
---
How To Claim And Use Your Gift:
1. Send us $1 by clicking on any of the order buttons on this page, or on the 'Add To Cart' button at the bottom of the page (do it NOW before the timer runs out).
2. Within minutes you'll receive a confirmation email with access details to the Mind Movies Matrix System and bonuses.
3. Choose the area of life you want to focus on, and start using your Matrix Mind Movies for 3 minutes in the morning… then your Subliminal Success Mind Movies in the evening. You've got 4 of each to choose from, plus bonus Subliminal Success Audios and Sleep Meditations to enhance your results.
4. Take note of the changes that begin to happen to your thoughts, emotions, actions and decisions. You'll find yourself automatically gravitating away from the bad habits that once controlled you. Your friends and co-workers will compliment you for being more calm, focused, productive and creative than before. And an abundance of positive 'coincidences' will gravitate into your life, whether it's the right people, circumstances or outcomes - all because you're conditioning your subconscious mind to turn your highest aspirations into your greatest reality.
5. If you love your experience, just keep using your Matrix system, and you'll be billed four monthly payments of $59 after your 14 days are up. In total that's $61 off the regular retail price everyone else pays - and you're STILL protected by our 1-year money back guarantee, meaning you've got 365 days of usage at no risk.
6. If for any reason whatsoever you choose not to continue, email us within 14 days at [email protected], and you won't be billed another cent. We'll even let you keep your bonuses to thank you for trying us out.
Remember, keep this page to yourself, it is a one-time-only gift for your eyes only -
and it will disappear FAST.
order now!
Then 4 monthly payments of $59 after your 14 day trial ends. Cancel anytime. Plus you're protected by our 1 year 'no questions asked' money back guarantee