A Gift To Awaken Your Dream Relationship
Get FREE Instant Access To The Love Breakthrough Pack:
Featuring 2x Tools For

Love Breakthrough Tool 1
50 Empowering Love Affirmations:
Just recite these daily to fill your heart with limitless confidence, clarity, empathy and self-love. Perfect for getting in the best emotional and energetic state to attract your dream romance!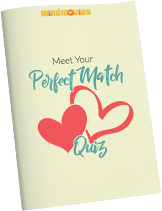 Love Breakthrough Tool 2
The Meet Your Perfect Match Quiz PDF:
In just seconds, this accurate quiz reveals your ideal partner; that one type of special someone who'll be overjoyed to give you everything you need and want in your love relationship!