Over 300,000 People Have Changed Their Life With Our Mind Movies Programs

CHOOSE YOUR OWN PRICE ON OUR COMMUNITIES FAVORITE DAILY FLOW SYSTEM!
LIMITED TIME OFFER!
Discover The Life-Changing Daily Flow System
That Will Help You To Enter Flow Instantly And Effortlessly
At Any Moment - And Perform At Your Peak Throughout The Day !
Shatter your personal productivity and fitness records, and reach a whole new level of peak performance.
Gain the inspiration and clarity to solve seemingly impossible problems in your personal and professional life.
Have the focus to get way more work done in less time, so you can get that raise, that promotion, that dream job, or start that passion business you've always wanted to.
Channel far more creativity into your work, and find yourself wondering later - how on earth did I think of that?
Connect better with the people that matter to you: your co-workers, clients, partner, spouse, kids, friends.
What If You Could Access Your Optimal Flow State As Easily As Snapping
Your Fingers - And Experience Peak Focus, Productivity, Creativity &
Calmness At Any Given Moment?
The world's top performers use the flow state of mind to achieve
superhuman feats of the mind, body, and spirit.
What would your life look like if you too could master this state?
Up until recently, the state of flow baffled neuroscientists and
psychologists. Because while anyone can experience it in flashes, 99% of us
just don't know how to enter flow at will.
DECISION MAKING
When you're out of flow, you may experience a range of negative side effects including: self-doubt, overthinking, and stress and anxiety that block your ability to achieve what you want.
RELATIONSHIPS
When you're out of 'flow' you may experience disconnection or conflict with your loved ones and emotional ailments that hinder your ability to experience true love and connection.
GOAL ACHIEVEMENT
When you're in flow, you can finally replace productivity killers like stress, self-doubt, mind chatter and overwhelm - with an unshakeable state of flow. This will allow you to achieve your goals in less time.
CHOOSE YOUR PRICE:
The Daily Flow System combines the latest neuroscientific breakthroughs on the state of flow - with powerful personal growth tools like guided meditation, subliminal audios, and emotional freedom techniques...
Allowing you to enter flow instantly and effortlessly at any moment - and perform at your peak throughout your day.
The Daily Flow System Is Divided Into 3 Key Parts For Optimal Flow Throughout Your Entire Day: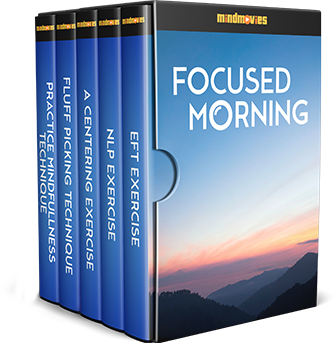 PART 1: The Focused Morning Toolkit ($99.75 Value)
Focused Morning Emotional Freedom Technique (EFT) Exercise: unblocks debilitating stress from your body's meridian points.
Focused Morning Neuro-Linguistic Programming (NLP) Exercise: transforms the energy of your stress into fuel for flow.
Centering Exercise For Rebalancing: rebalances your energetic field and erases the negativity and anxiety blocking your flow.
Consciousness-Enhancing Mindfulness Exercise: guides your mind into a state of self-empowerment, clarity and gratitude.
Fluff-Picking Technique: relaxes and re-energizes you whenever a negative person or situation knocks you off balance.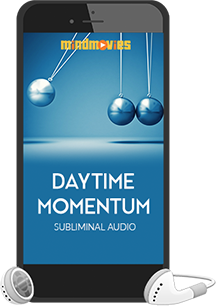 PART 2: Daytime Momentum Subliminal Audio ($37 Value)
Your Daytime Momentum subliminal audio is specifically embedded with subliminal commands to help you release the physical and emotional stress that shakes you out of flow - and keep you in a state of peak performance.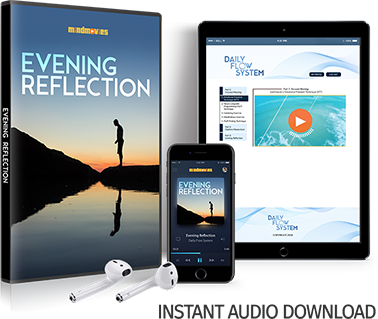 PART 3: Evening Reflection Guided Meditation ($27 Value)
The Evening Reflection is a soothing guided meditation with gorgeous optional visuals. It takes you on a deep dive into your own tranquil inner sanctuary, where you're free to recharge and rejuvenate from the stress of the day. Plus, it helps you enjoy deep, rejuvenating and uninterrupted sleep every night - so you can be perfectly in the zone the next day.
The Daily Flow System is completely flexible! You're free to mix and match the
tools you like most, and even use them at different times of day.
CHOOSE YOUR PRICE:
MEET THE AUTHOR -
NATALIE LEDWELL
Aussie Natalie Ledwell is a risk taker, non-conformist, rule breaker and maker, who believes nothing is impossible. She's also an authentic and internationally renowned motivational speaker, best-selling author, Law of Attraction guru, former host of "The Inspiration Show" and "Wake Up TV!", and co-founder of the revolutionary Personal Development company "Mind Movies". She resides in Southern California with her puppy Bella, whom "Nat" is crazy about.
Her mission is to empower 10 million adults and kids all over the world to lead lives fulfilled with joy, happiness and passion – the lives they were destined to live.
Over the years, Natalie has owned several successful businesses with her partner Glen, traveled to all corners of the world, eaten scorpions, bungee jumped, skydived, hang glided. One of her life mottos is: "I'll try anything once and twice if it's good."
In the last 14 years, Natalie and her team at Mind Movies have touched the lives of over 5.8 million people across the globe and are showered every day with their success stories!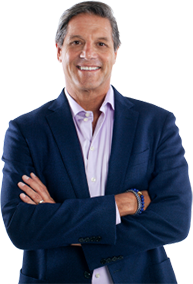 "Natalie is hugely influential in the personal growth space as an author, entrepreneur and researcher. She uses her 20 years of skills and knowledge to help people all over the world reprogram their mind to achieve success."
John Assaraf
New York Best-Selling Author, Entrepreneur and Speaker
"Natalie Ledwell is one of the most brilliant personal growth teachers that I know, and she has dedicated her life to helping people from all walks of life break free from their limiting beliefs"
Bob Proctor
Renowned Personal Development Author, Speaker and Coach
USUALLY SOLD AT $163.75
LIMITED TIME OFFER - YOU CHOOSE THE PRICE:
$17.99 | $27.99 | $37.99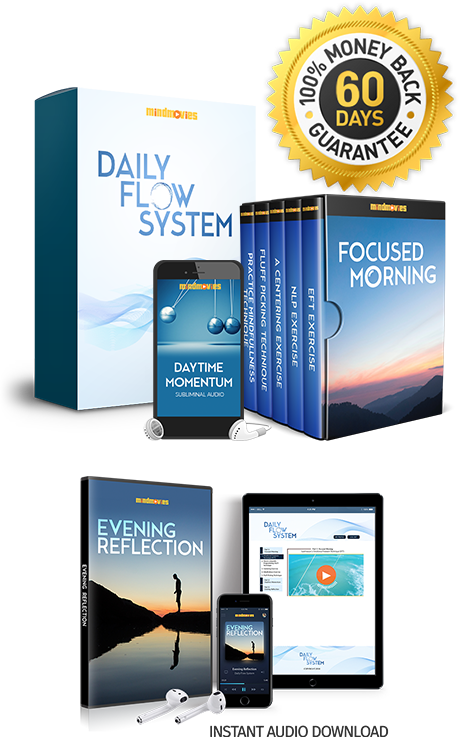 The Best-Selling Daily Flow System (BEST SELLER)

Thousands of People Have Chosen to Awaken Superhuman Levels of Productivity, Focus, Creativity & Manifesting Power with The Daily Flow System!
Purchase the online course now and get INSTANT digital access to the entire course (which means that you can access the program on your desktop or mobile!)
Instant Access + 60-day money-back guarantee
Choose your price ($17.99 | $27.99 | $37.99) from the drop down menu below!
CHOOSE YOUR PRICE:
Your Price:
$27.99 & INSTANT DIGITAL ACCESS