Welcome! Claim Your 3 Free Gifts...
Tap Into the Power of Your Subconscious Mind to Attract Your Deepest Desires Into Your Reality Faster & Easier Than You Ever Imagined Possible

Download 6 FREE Mind Movies
(a $234 value, yours free!)
It's time to ditch that sticky glue stick, messy magazine clippings and poster paper... because the next generation of vision boarding is here!
A "Mind Movie" is a dynamic, moving video vision board that combines powerful images, positive affirmations and uplifting music into a 3-minute moving picture of your goals and your perfect life.
Watch it for just a few minutes twice a day to help you visualize your goals, and soon you'll find yourself attracting new positively-charged people, resources and opportunities, all aligning to help you make your goals and dreams a reality FAST!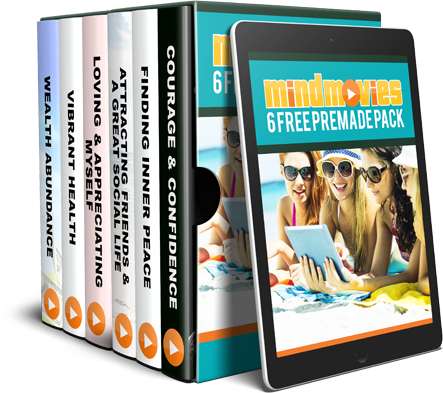 Join Over 5.8 Million Manifestors! Download Your 6 Free Mind Movies Here:
"The beautiful thing about Mind Movies is that you just click, drag, and drop. You create your own movie and you create your own world. Its changed my life."

- Bob Proctor

Get the FREE Mind Movies mobile app!
Click below to download our free app and connect with the Mind Movies community on the go! The Mind Movies app lets you:
Access all of our bestselling and new personal growth training videos
Enroll in the latest FREE Mind Movies Webinars
Subscribe to articles and blog channels that often feature giveaways, contests, and discounts
And so MUCH MORE!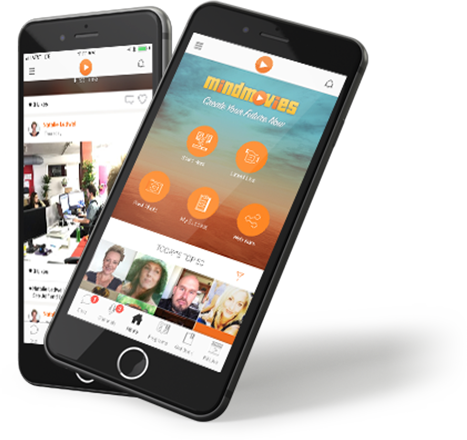 ---

FREE Training with Natalie Ledwell!
GET YOUR FREE TICKET to Our Online Training Sessions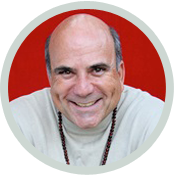 "This is the coolest thing I've come across in a long time. When it comes to personal transformation and making it easy, this is it."

- Dr. Joe Vitale Star of "The Secret" Talking about Mind Movies
WHO WE ARE:
Our mission is to provide easy-to-access tools and traning designed to empower people in manifesting their happiest, healthiest and most abundant lives possible.
Over 5.8 million people worldwide have already joined our global community of manifestors, and we hope you'll join us too.
Your dream future is waiting!