Fellow Visionary...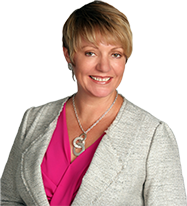 My name is Natalie Ledwell and I know what it's like to feel trapped in a life you believe you're just not meant to be in... A life you just want to escape from.
In fact, it was just a few years ago that I felt like I had no options in my own life. Coming from a small town and being one of eight children, there was a time where I felt like my course in life was set. Everyone around me seemed to be content with their lives, and I was the odd one out as I had bigger dreams I wanted to chase.
I remember every day I would picture myself living a better life. I burned with a desire to escape, and I went on a relentless quest for the information and tools that would help me do just that.
And when I did, not only did I find all the answers that enabled me to pick up and move to another country, I discovered it was actually really simple to do with the help of a special tool I stumbled across and have now made available to the world...
It's called MIND MOVIES and we released it to the world to help anyone with a desire to improve their life and reach abundant levels of success and happiness. If you're like me, sometimes fear of the unknown can hold you back from doing what you know deep in your heart is your true destiny...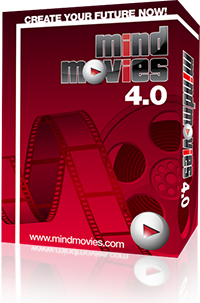 But whether you want to:
Have more money
Finally reach your health and weight loss goals
Attract your soulmate
Or even escape to a new exotic landscape, like I did...
...With this easy online tool, by tomorrow you could be already walking on the path to the life of your dreams.
By this time next year, you could have already mastered the mindset of success and cultivated the full power of the Law of Attraction so that you're already living a happy, fulfilling and successful life... on your own terms.
So Let Me Ask You:
Are you ready to retire right now, but can't afford to?
Ready to get in shape and feel better than ever before?
Is it time to experience limitless love from your true soulmate?
If your answer is yes to any of these questions, now there's an Easy, Effective and Powerful way to magnetically attract your biggest dreams into your life.
And it takes as little as 3 minutes a day!
"I personally have had an amazing experience with Mind Movies. Unexpected cash, unexpected checks, a beautiful spa vacation, even pets; specific pets that I wanted just fell in my lap. It's been great."
Dianne Orwig - Mind Movies User
So you might be wondering...
What in the world is a "Mind Movie"?
A Mind Movie is a digital vision board... a short, powerful movie filled with uplifting images and photos, positive present tense affirmations and emotionally inspiring music that you choose and then watch for just a few minutes a day. And when you do, something magical happens...
You see, Mind Movies works with the psychology of the brain and allows you to choose your own perfect life - and when you repeatedly watch it, it kicks your subconscious mind into gear and the Law of Attraction into overdrive to deliver you your perfect life.
Now, this is no hocus-pocus. The Law of Attraction, just like any other law of the universe, is backed up by science. And you'll notice as soon as you put your biggest dreams inside your Mind Movie, the people, places and opportunities you desire will pop up in your life and make living your perfect existence easy and achievable.
And once you've chosen your destiny and created your own Mind Movie, it only takes a few minutes a day to use the system to make your dream a reality.
For those who are worried they can't make the 3-minute commitment, I want you to know that you can watch all of your Mind Movies online or download them to your computer or iPod to watch them on the go, so no excuses!
The Story Behind Mind Movies
Back in 2006, my good friend Ryan was barely able to cope with his mind-numbing job in Australia, where he spent 12 hours a day packing boxes in a factory. When I met him, he'd been so caught up in the day-to-day that somehow ten miserable years went by and he was still working at the same place. He told me he needed to make a change before his whole life had passed before his eyes.
He told me about a crazy idea he had, that he'd been trying out himself at home. At first it seemed too good to be true.
But as a result, I saw that Ryan was able to completely transform his life within months and now he travels the world, living where he pleases with his beautiful new wife. He asked me to help him turn his incredible idea into an easy online tool that anyone could use to get the same kind of results. Now, I also live my dream life in eternal sunshine between San Diego and Sydney.
I'm not great with computers, so I don't know why I agreed, but I knew we needed to get this dream creation tool into people's hands after seeing the results in our own lives. We created the Mind Movies 4.0 creation kit together, with the help of some of the most brilliant programmers in the world. It empowers people to reach their dreams through visualization, by enabling them to easily create their own powerful video vision boards using an easy drag and drop online tool.
Since 2008, Mind Movies has already brought astounding success to hundreds of thousands of people around the world, and I want to show you how it can help you make your dreams your reality too.
"I had looked at everything Mind Movies had done and we had attracted 83% of all the Mind Movies slides that we put into our movies, so the next year we expanded it to 'I want to make a million dollars this year', and we hit that mark. Currently, I put in there 'I want to do six figures plus monthly', we've hit that mark. So every mark that I have put into Mind Movies, we have hit."
John Pate - Mind Movies User
To make the whole process accessible for anyone, I will personally walk you through the process of discovering your true goals and figuring out what you really want out of life, through a unique 'script-writing' process that is exclusive to the Mind Movies easy online tool. This process alone will make you feel amazing as you figure out exactly what it is that you want in life
When you go through the script-writing process, you may be surprised to discover what's really been holding you back.
See how easy it is to create your Mind Movie by watching this short Demo:
Ready to Try Mind Movies for Yourself?
If you're finally ready to make your dreams come true and are willing to commit 3 minutes a day to watching a neat little video filled with your personal goals, Mind Movies is the tool that will finally bridge the gap between where you are and where you want to be.